Audit Trail
The Audit Trail provides a log of all user logins to Apporto and actions in the Admin Portal.  You may sort, filter, and export logs.  This can be useful if you need to debug and issue or audit a user.
Audit Trail
Access Audit Trail
Using your preferred web browser, navigate to the URL for your Apporto system, for example, "mycollege.apporto.com", and log in to the system using your Admin credentials.
Click the Setup 

icon at the bottom of the Navigation panel.
The 'Setup' submenu displays.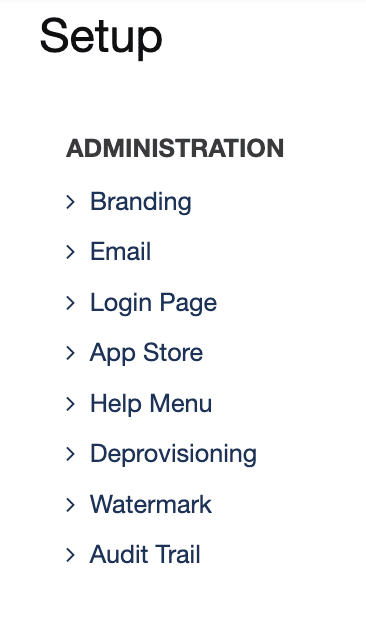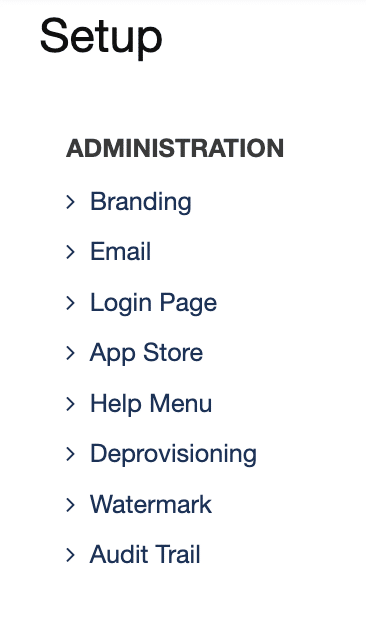 Click Audit Trail
The 'Audit Trail' popup displays.

You can click on any column header to sort the Audit Trail data. Clicking the same column header again will reverse the sort from ascending to descending.
You can search and filter data in the Audit Trail.
Click the 'Filter' dropdown link.
The Filter pane expands
You can filter based on two different data fields:
User name: Search for changes made by a specific user
Changes: Search for a specific change in the system using a keyword
Enter the filter criteria and click Filter
In the example below, we have filtered on Changes that contain the text string "logo".
The filtered results show the logo being inserted and updated with the USERNAME, OBJECT, ACTION, and TIMESTAMP.

To export the currently displayed Audit Trail data click Export
The "Select Date Range" popup displays.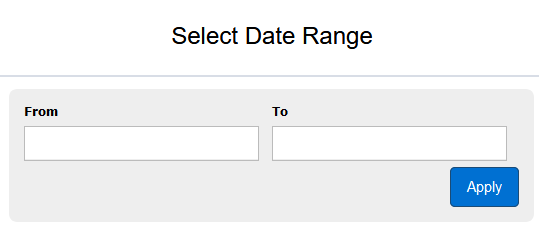 Click in the From and To fields and select your date range with the calendars.
Click Apply
The data is exported in CSV format and automatically downloaded to your browser's default download directory.