Managing Your Account
The Account page enables you to change your password and set a preferred keyboard language.
The first time you log in to Apporto (using the one-time login link sent via the Welcome email), you are directed to the Account page to define a password.  You can always reset your password via the Account page later.  If you get locked out of Apporto (e.g. after three failed login attempts), please contact your administrator or email support@apporto.com to request a password reset.

Access Account
Using your preferred web browser, navigate to the URL provided to you by your administrator, for instance, "mycollege.apporto.com" and log in to the system to access the App Store.
Click the Account menu option under your email in the page header.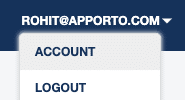 The "Account" page displays.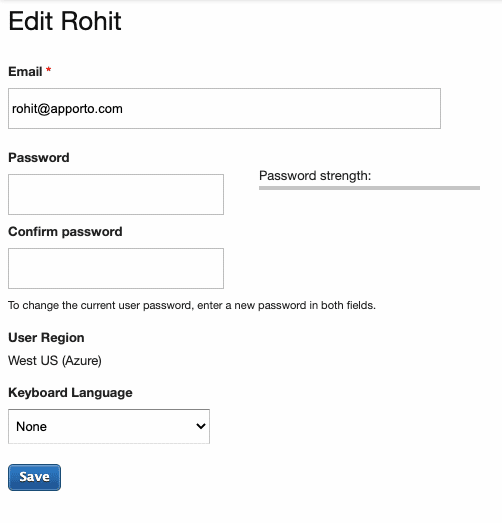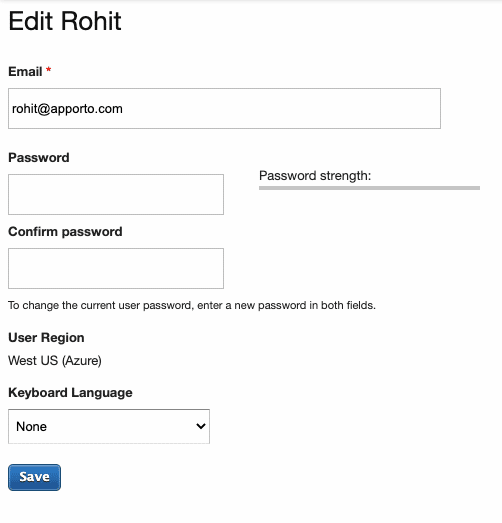 Change Password
Enter your new password in the Password and Confirm password text boxes.
Be sure to enter the same password in both text boxes.
Click Save
Note: Your email address cannot be changed in Apporto.  If you want to access Apporto using a new email address, please contact your administrator or email support@apporto.com to create a new account for you.  This may require downloading all of your files from Apporto using your old account and uploading them to Apporto when you login via your new account.


In order for the Apporto cloud desktop to recognize your keyboard language (and unique keys), it is important to set a preferred keyboard layout in your account.  Eighteen keyboard languages are currently supported (see list below). If 'None' is selected, the system defaults to a U.S. English keyboard.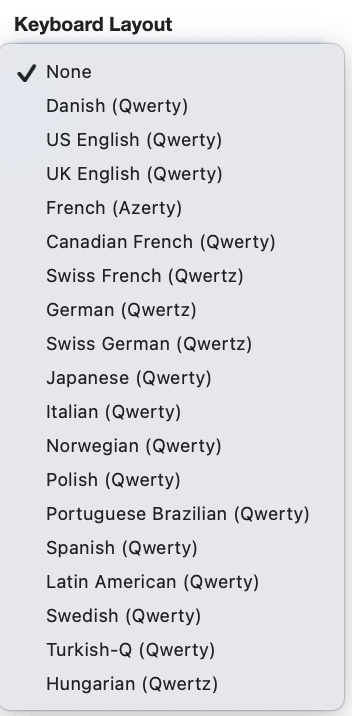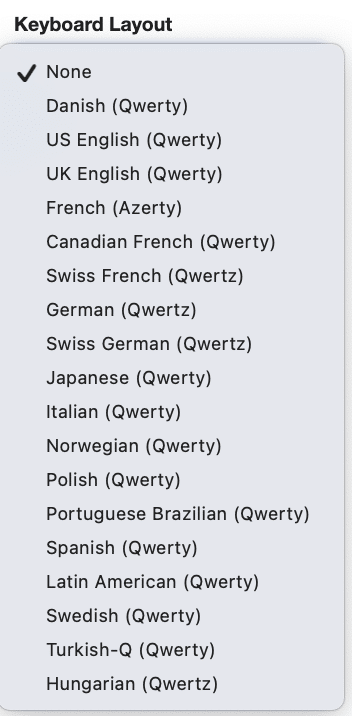 Note: Localization of desktop menus and text is handled differently than keyboard language.  It is not based on an account setting.  Instead, it is based on your browser language.  Currently, U.S. English and Latin American Spanish are supported.