Using Presenter Mode (beta)
Faculty may present to a group of users by sharing their desktop and optionally enabling their microphone. Users have an option to view the faculty desktop "in page" or in a separate browser tab.
Using Presenter Mode
Login
Using your preferred web browser, navigate to the web address provided by your administrator (eg. "mycollege.apporto.com") and log in to the system using your Faculty credentials.
Click on
to access the Apporto App Store.
Select your App or Desktop
​
Locate the desired app or desktop and click Launch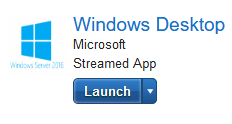 The selected app or desktop opens in a new browser tab.
Start Presenter Mode
Click the Presenter Mode

option in the top menu bar.

Presenter Mode is only available for Faculty users with permissions to groups of < 100 users.
Select the group (eg. course, section, etc.) you'd like to share your desktop with.

Check "Turn on microphone" if you want the group to hear you speak.
Your microphone must be enabled in browser settings in order for Apporto to access it.

Users in the selected group will see a notification that Faculty would like to share their screen.

If the user selects "New tab", the shared screen will open in a new browser tab.
If the user selects "In page", the shared screen will open as a window overlaying the desktop – enabling students to follow along with the instructor while working in the desktop.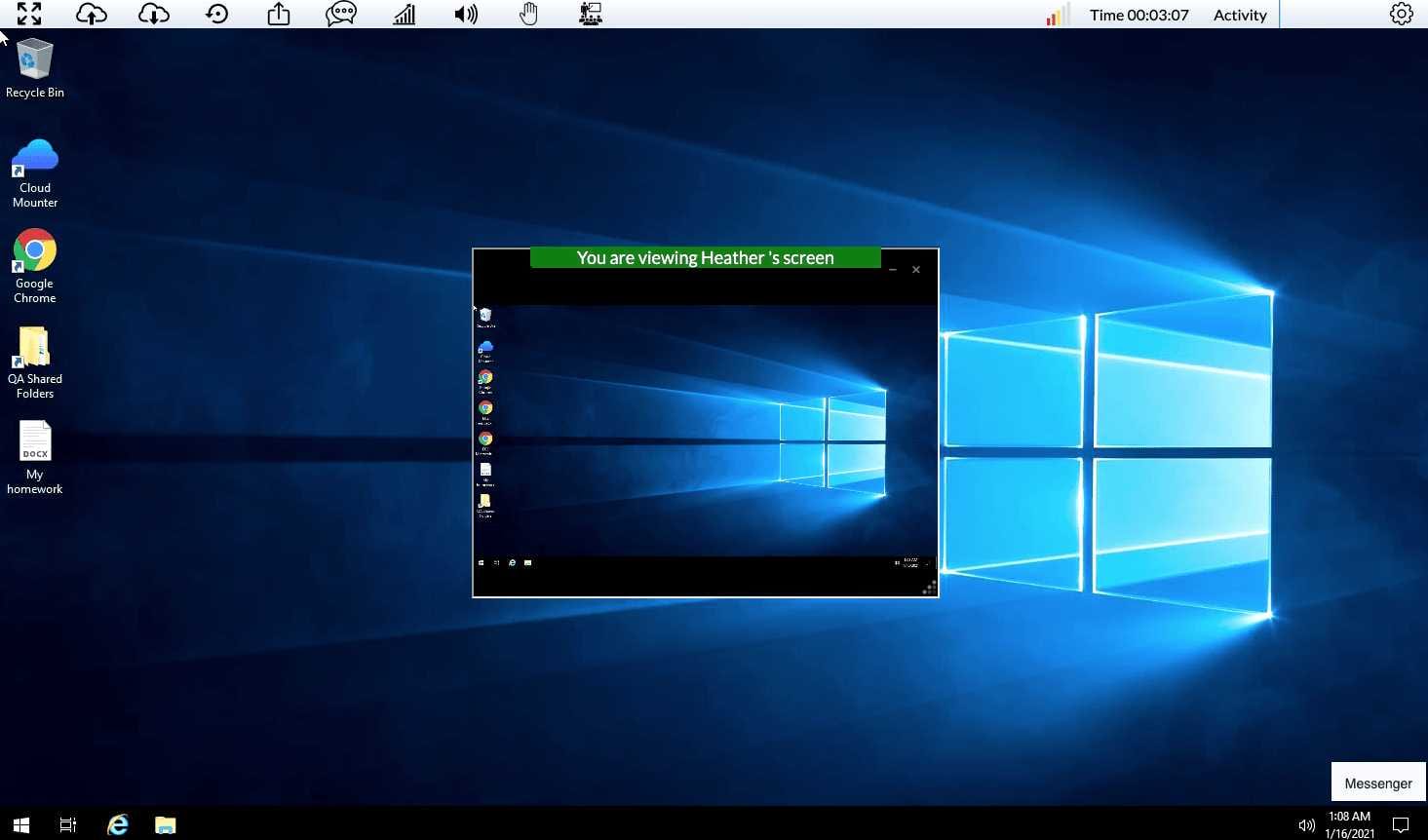 Users may resize the "in page" view by clicking and dragging the bottom left corner.
The "in page" view can be moved around the desktop by cursoring over the green title bar, clicking to select the window, and dragging it to the desired location.
The "in page" view can be minimized or closed with x.
Users may click

to re-open the shared screen.
Stop Presenting
To stop presenting (and mute your microphone) click the Presenter Mode

menu icon.

Click Stop sharing