Configuring Branding
You may customize your Apporto instance by adding a custom logo. Your logo will appear in the upper left corner of the App Store.
You can do this by uploading a logo image in the Branding Setup page.

Upload Logo

Using your preferred web browser, navigate to the URL for your Apporto system, for example, "mycollege.apporto.com", and log in to the system using your Admin credentials.
Click the Setup

icon in the Navigation panel.
The 'Setup' submenu displays.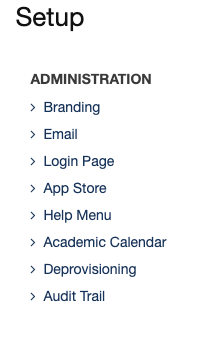 Click Branding
The 'Branding' popup displays.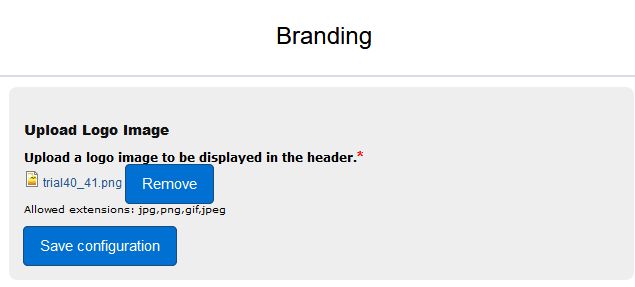 Click Choose File
The select file dialog box displays. The appearance of this will depend on your operating system.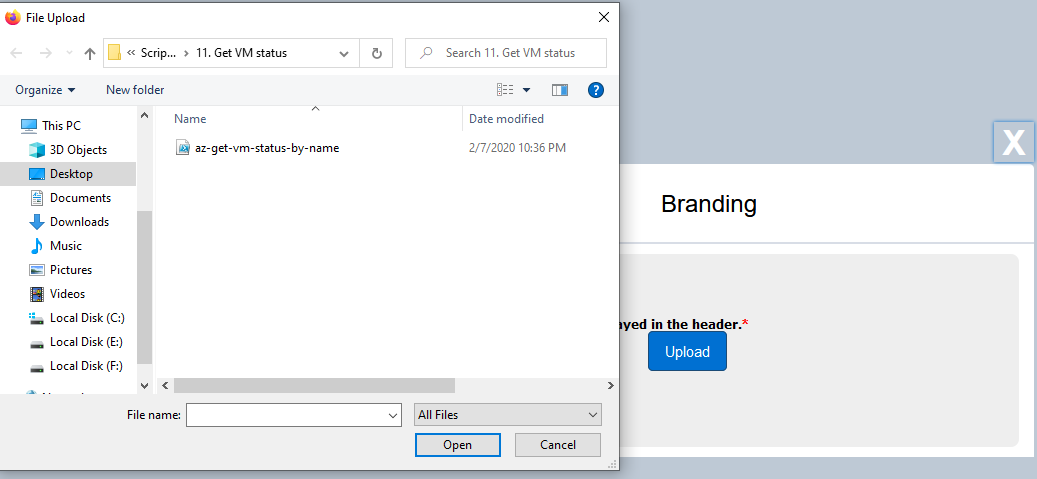 Select the logo file to upload and click Open
The Branding popup updates to show your selected logo file.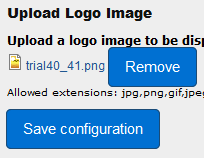 Click Upload
The image file is uploaded.

Click Save Configuration
A confirmation message displays.