Viewing Analytics
If your curious how much time you've spent in Apporto, the Analytics chart provides insights into your total time and activity – and also enables you to compare your stats relative to the average user.
 View Analytics
Click the Analytics 

icon in the menu bar.
The Analytics chart displays.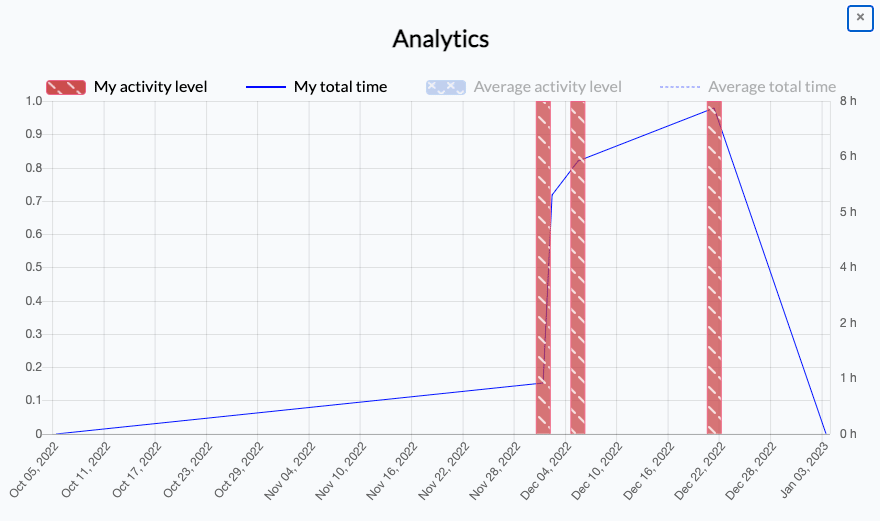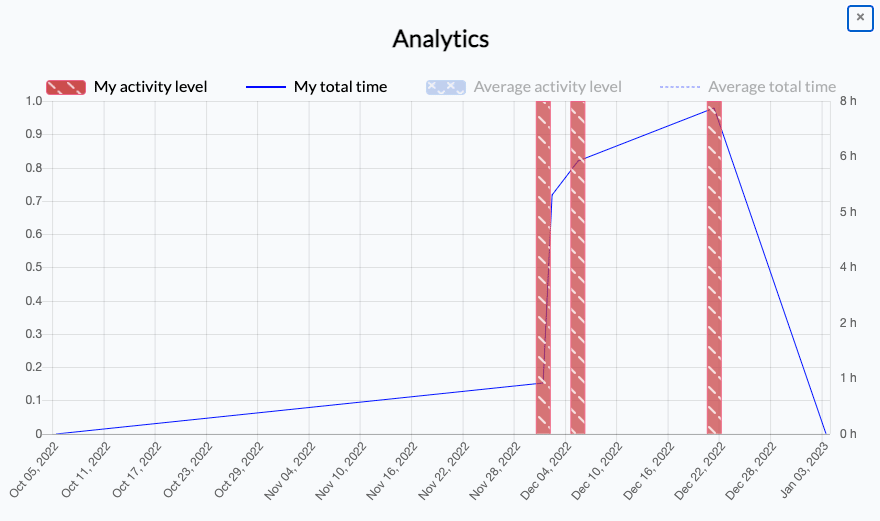 The chart shows a plot of your total time spent in the desktop, as well as activity (keyboard and mouse) statistics.
Click Average activity level and Average total time to see a comparison with My activity level and My total time.