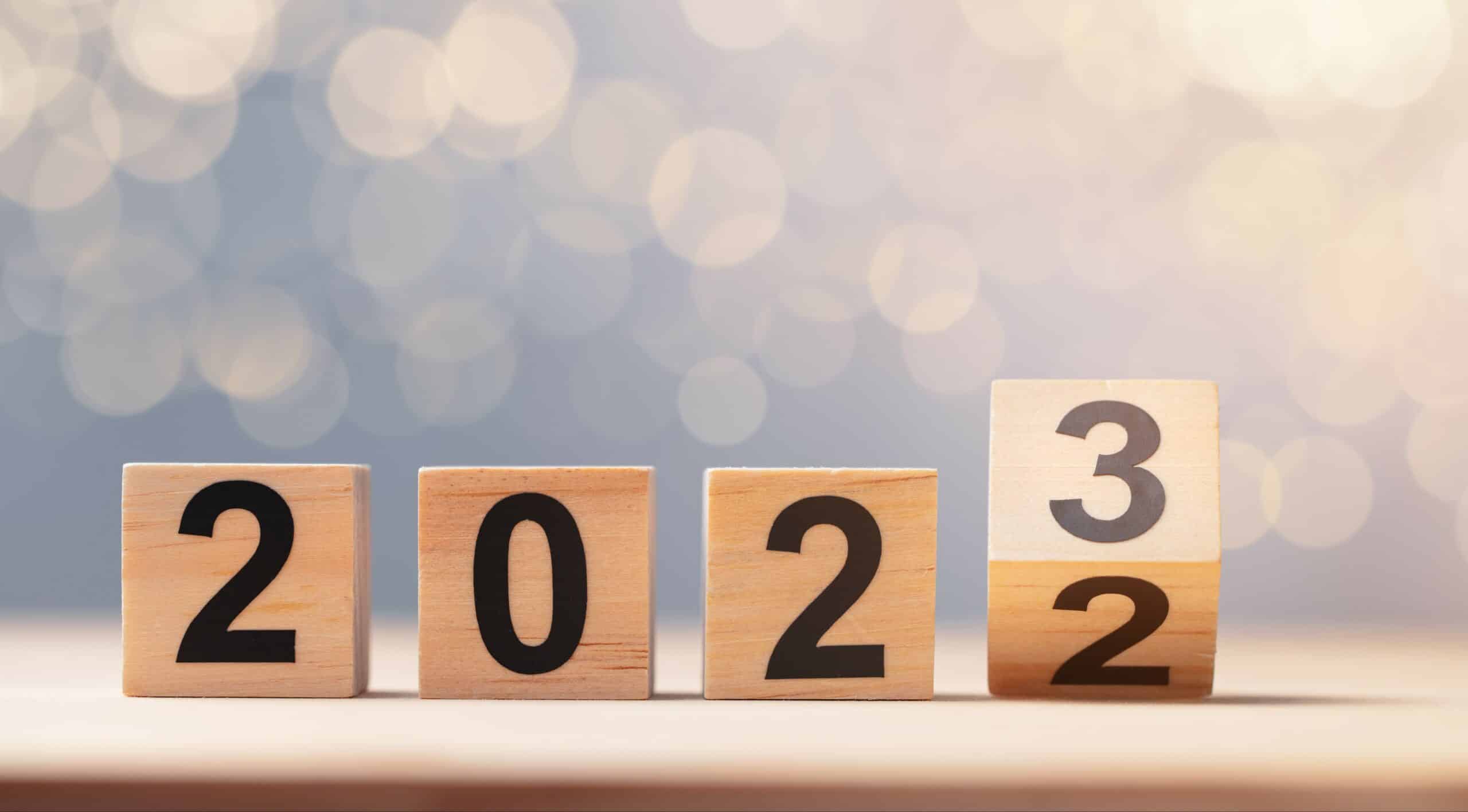 In Part one of this blog series, we explored the fundamental lessons learned by institutional and IT leaders over the past few years and the top IT issues EDUCAUSE believes will be top-of-mind in 2023.
Part two of the blog will discuss the issues stemming from today's Everything is Anywhere learning environment (issues 8 through 10 on the list) and how virtualization solutions can play a role in helping higher ed institutions face them head-on.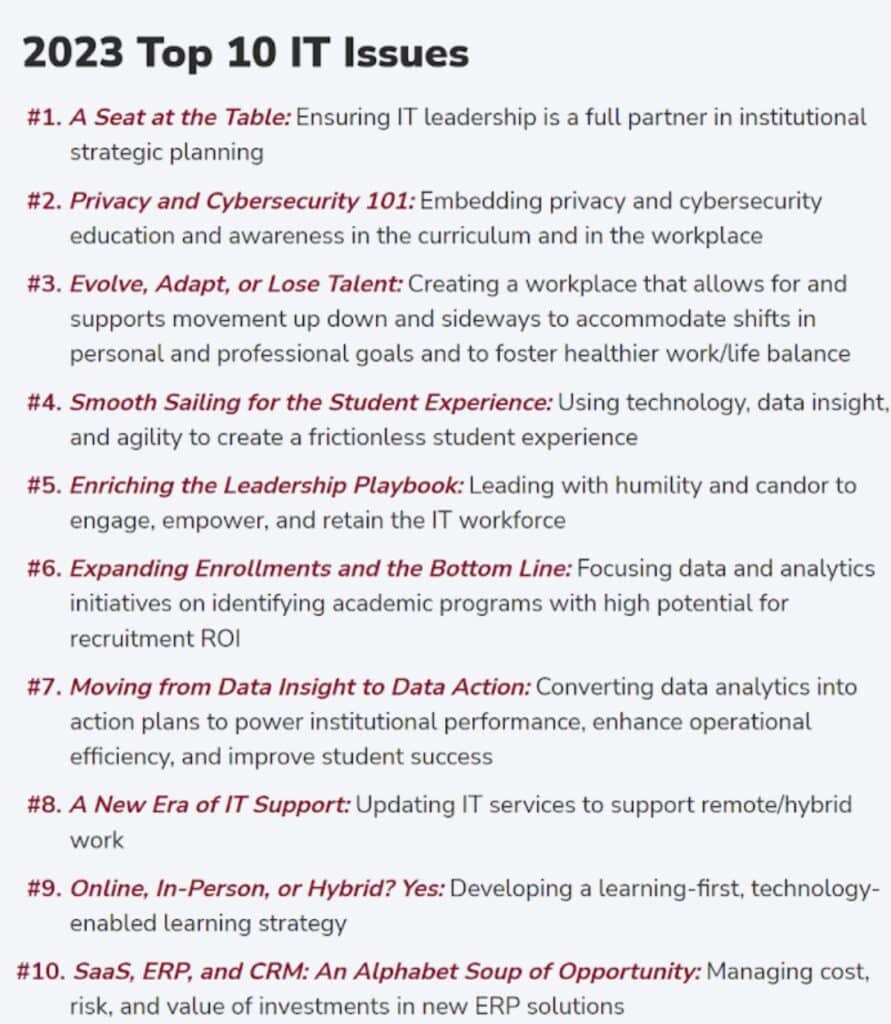 Everything Is Anywhere
As the global pandemic prompted higher education institutions to adapt to a new learning frontier, it shined a spotlight on virtual technologies and their ability to provide secure and engaging learning experiences anywhere, on any device, at any time.
As a result, leaders are acknowledging that the institution is no longer confined to the physical campus. EDUCAUSE observes that "Classrooms are in lecture halls and seminar rooms but also the homes of every instructor teaching remotely and every student engaged in hybrid learning. Institutional business is conducted in offices, conference rooms, and the homes of every staff member who works a bit or a lot from home. The campus consists of both physical and digital entities. Institutional data is stored, transmitted, and accessed on campus computers, home computers, portable devices, cloud servers, and other solution-providers machines. Everything is anywhere."
According to EDUCAUSE, the hybrid model of Everything is Anywhere requires "a very different IT support strategy (Issue #8). Simply layering technology on top of classroom learning leads to the worst of both worlds; both teaching and learning need to be refactored to incorporate the particular advantages of technology into pedagogy (Issue #9)."
Although "Changes in work and education are highly visible and tangible," EDUCAUSE suggests that, "A less visible but no less powerful transformation of enterprise technologies is also underway. The new generations of enterprise applications provide opportunities to free IT professionals from coding and thus enable them to contribute technology expertise more directly to the businesses and mission of the institution (Issue #10)."
Let's now take a deeper dive into the Everything is Anywhere challenge facing higher education institutions and explore how virtualization technologies can help.
Virtual Computer Lab ROI Calculator
Apporto's virtual computer labs maximize learning and optimize efficiencies at 50-70% less than the cost of traditional VDI solutions. See for yourself why the Navy and top universities like UCLA and Emory have already discovered by using our Virtual Computer Lab ROI Calculator.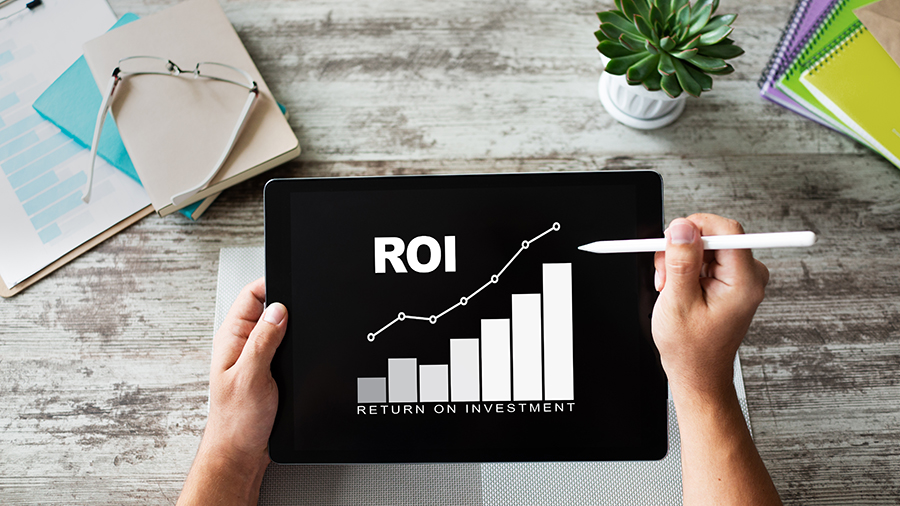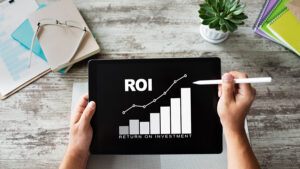 Issue#8: A New Era of IT Support: Updating IT services to support remote/hybrid work
EDUCAUSE summarizes the challenges facing IT support in an Everything Anywhere world as: "More complex and specialized, more widespread and far-reaching, and more difficult to secure than ever before. IT professionals are managing digital environments that are a mixture of old and new architectures, both on-premises and in the cloud."
Furthermore, EDUCAUSE points out that just as businesses had to adjust to evolving expectations of employees, so too do educational institutions: "End users have very high expectations for the tools they use to support their learning and work. Changes are required to meet these needs. Some institutions are revising their equipment policies and practices to provision users for distributed, rather than office-based, working environments. Laptops are replacing desktops, and people may be given additional equipment (e.g., cameras and headsets) and applications (e.g., collaboration suites) to collaborate virtually."
Challenges in 2023
Here's what EDUCAUSE has to say about the challenges facing IT professionals in 2023: The adaptations to pandemic work were hurried, temporary, emergency fixes, and often IT professionals and end-users were asked to adapt existing tools to pandemic conditions. IT leaders are now focused on building a more resilient and sustainable infrastructure and support environment for a distributed digital campus, while still giving care and attention to the physical campus. This will take time, resources, and enthusiasm for change. Challenges include creating an institutional culture focused on acquiring new digital skills, improving policies and procedures, building cybersecurity awareness, and continuing to live with an unstable supply chain.
Federal funding helped many institutions adapt to and survive the pandemic. But 2023 will be a much leaner year, leaving leaders to continue these initiatives within their own budget.
IT organizations must provide a robust campus network that is better than ever. This network must be ubiquitous and must support everything from the internet of things to a home-like experience for resident students. At the same time, remote learners' and workers' connection to institutional resources is dependent on their local broadband service. But broadband access is incredibly spotty across the United States and the world, presenting a fundamental challenge to working and learning remotely.
How Virtualization Technologies Can Help
Technologies such as virtual computer labs and virtual desktops support a distributed digital campus by giving users the flexibility they want and IT the security they need.
Students can engage in an active learning environment anytime, anywhere, on any internet-connected device. Students do not need high-end devices to access advanced resource-intensive applications and do not have to load them onto their personal devices. Once their device of choice is connected to the internet, each user will be provided exactly the same user experience, meaning that someone with a $100 Acer Chromebook will have the same user experience as someone with a $2,800 M1 MacBook Pro. 
Furthermore, cloud desktop systems frequently offer security features, such as antivirus and malware solutions, as well as the ability to store data and systems on multiple servers. This redundancy greatly reduces the chance of completely losing all data and systems and ensures an institution can recover quickly from any breaches. Providers like Apporto take it a step further with their Zero Trust Virtual Desktop that completely eliminates user devices as a security threat, only transferring pixels and text between endpoints and the virtual desktop.
Institutions benefit as well. Partnering with a virtual desktop provider takes care of the infrastructure, backup and recovery, monitoring, and maintenance, freeing up IT to focus on other tasks and reducing management costs (personnel, device support, and updating, etc.). 
Schools and students that use virtual technologies also have access to cutting-edge technology without the hefty price tag. Companies that build and maintain these virtual technologies compete with each other to stay ahead of technology progression and that raises the quality of options for teachers and students. Students do not have to settle for outdated, yet expensive, equipment because a school cannot afford to replace it consistently.
Issue#9: Online, In-Person, or Hybrid? Yes
The pivot to online learning due to the COVID-19 pandemic has altered faculty and students' perspectives on what they need to be successful. The past few years have shown that students and faculty can not only perform online but thrive, using tech-forward learning tools.  
According to EDUCAUSE, this seachange has "shone a bright light on a pedagogical development that experts have long advocated for: backward course design. Course design should begin with students' learning outcomes, rather than starting with the available technologies or course modality (e.g., face-to-face, online, hybrid, HyFlex, synchronous, asynchronous). Courses should be designed in a way that allows students to achieve their learning objectives, using the technology tools that best gets them there. Students have differing constraints on their time and resources, and ideally, higher education needs to become more flexible to adapt to those differences."
Challenges in 2023
Here's what EDUCAUSE has to say about the challenges institutions will face when developing a learning-first, technology-enabled learning strategy in 2023: Campus infrastructure, funding, and resources all present challenges for students, who need technology hardware and software, adequate learning spaces, and bandwidth to access learning experiences. Many students lack at least one of these. Classrooms and laboratories need both infrastructure and layouts that accommodate various learning modalities and technology tools. Faculty and instructional designers must devote time to technology-mediated pedagogical design and delivery.
This issue comes with cultural challenges as well. Not only is the technology environment changing, but today's students are expecting some of the learning experiences of their K–12 years. They want seamless, engaging learning on a par with their commercial technology-mediated experiences. Few institutions are ready, or even acknowledge the need, to provide students with highly flexible course modalities (e.g., bricks-and-mortar, online, autonomous, mediated, personalized) and the well-designed, integrated services that students are used to in the commercial world. Offering students a contemporary learning experience puts pressure on institutional resources. The bigger challenge, however, may be the culture shift that is required to address the gap between how the institution views its digital presence and what students expect. Faculty cannot be left out of this equation. An investment must be made in faculty professional development for course design and delivery and the use of classroom technology.
How Virtualization Technologies Can Help
Virtual computer labs allow students to quickly and easily access the educational resources they need on their terms. Students can engage in an active learning environment anytime, anywhere because they are no longer bound to a certain location or schedule. Gone are the days when a student would have to wake up on a Saturday morning and spend an hour driving to campus and finding a parking spot, only to have limited time to work on a clunky PC in a loud and crowded computer lab. Now, the computer lab is literally in students' hands, eliminating the need to commute and enabling them to spend more time working on assignments when and where they work best, whether that's a dorm room, coffee shop, or common area.
Like their students, instructors are able to securely access the virtual computer lab from any device, giving them much more freedom as to when and where they can review assignments or answer questions. Students benefit from their teacher's easy access to institutional infrastructure by receiving feedback and instruction in real-time or outside of traditional classroom hours. Virtual computer labs also provide opportunities for more extensive feedback on many different types of assignments. Instructors can offer help at various points, as well as track analytics like user participation.
Issue#10: SaaS, ERP, and CRM: An Alphabet Soup of Opportunity
In this highly digitized world, an institution's technological landscape has a greater impact on how prospective students, faculty, and donors view campuses than ever before. If colleges and universities don't maintain their digital facilities as well as they do their physical facilities, if they don't look modern or operate in the way that learners and other constituents expect, then no amount of manicured lawns or gothic architecture will convince students to apply. Institutions have to show that they have a 360-degree view of students and have the physical and digital infrastructures in place to support their learning journeys.
EDUCAUSE sees the issue this way: "Just as institutions that have ignored regular maintenance of physical infrastructure have incurred "deferred maintenance" costs that far exceed paying for regular maintenance, many institutions now face a "technology deferred maintenance" problem that has risen from not investing in, or not having a plan to invest in, modern technologies." 
Adding to the issue is the fact that the generation with the experience and skills to run the turn-of-the-century ERP suites is retiring. 
EDUCAUSE views the issue as an opportunity, however: "Thankfully, part of the value of adopting modern ERPs is the fact that they rely more on configuration than on massive customization. This allows us to use precious staff resources to work more closely with our colleagues across the institution as we assist them with process improvement, data management, and business analysis."
Challenges in 2023
Here's what EDUCAUSE has to say about the challenges around managing cost, risk, and value of investments in new ERP solutions in 2023: Moving to the cloud is not a fast process, nor is it cheap. New ERPs are expensive and involve a budgetary change toward operational costs instead of capital costs. Despite the contributions that a modern ERP and CRM can make to institutional transformation, many leaders will balk at the cost, time, and complexity. New CRMs—with their potential for increased gifts and donations, admissions, and student retention—may be easier to justify than new ERPs. But ignoring an aging and obsolete ERP is a growing risk; making the case for risk mitigation here may help.
The change management challenge is equally daunting. To get the most from new applications, people need to be committed to improvement and open to letting go of how they used to do things. There's a reason change management is at the core of these projects; only when people change the policies and processes will the technology reach its potential. Leaders' advocacy and support can help, but change management takes a lot of preparation and time.
There's another reason change management will be especially difficult in 2023. Most of us have not yet recovered from the stresses, workloads, and limitations of the pandemic. People are exhausted, and change requires time, optimism, and energy. On the other hand, incumbent staff turnover in ERP functional units (e.g., finance, HR, registrar) may present an opportunity for change at some institutions.
How Virtualization Technologies Can Help
With virtual computer labs, "VCL", instead of a student visiting a physical computer lab, a student can use any device connected to the internet to access a virtual version of that lab and leverage its respective software and resources. The VCL is accessed via a web browser interface and is platform-independent. All operating systems, servers, software, and applications are centrally maintained in the cloud, so end-users do not need to house or maintain any of the programs or software on their own machines; instead, they simply log in to the cloud-based system to access everything they would use when visiting the brick-and-mortar campus computer lab.
And since users can quickly and easily access all of the digital resources required to be successful in a class on their device of choice, including personal laptops, tablets, and smartphones, they are familiar with the technology and do not have to worry about their technical readiness and can simply focus on learning. 
This is not to say that an element of change management is not required to implement virtual technologies. Like with any new technology, leveraging virtual desktops or virtual computer labs requires funding, training, and IT support, but it is far less expensive, complicated, or time-consuming than traditional VDI solutions.   
Conclusion
Higher education is undergoing a significant digital transformation that shows no signs of slowing down. To sustain academic excellence and keep schools financially viable, institutions must quickly adjust to students' and faculty members' new expectations and use all available digital resources to improve the learning journey.
Innovative education delivery like virtual desktops and virtual computer labs enhance the learning process, help modernize instruction, and is exactly the new approach that institutional and technology leaders need to make 2023 "a year of doing".
Why Partner with Apporto?
Since being founded in 2014, Apporto has emerged as the leading provider of secure virtual desktops, virtual computer labs, and modular cyber labs to the higher education community. 
Feature-packed and affordable, Apporto's fully managed service gives customers a superior user experience without the heavy lifting and expense normally required by traditional on-premise VDI solutions. This frees up your IT team to focus on strategic projects and business objectives rather than continually updating and maintaining a complex technology stack.
Contact us today at apporto.com to schedule a live demo and see for yourself why hundreds of colleges and universities trust Apporto with their virtualization needs.