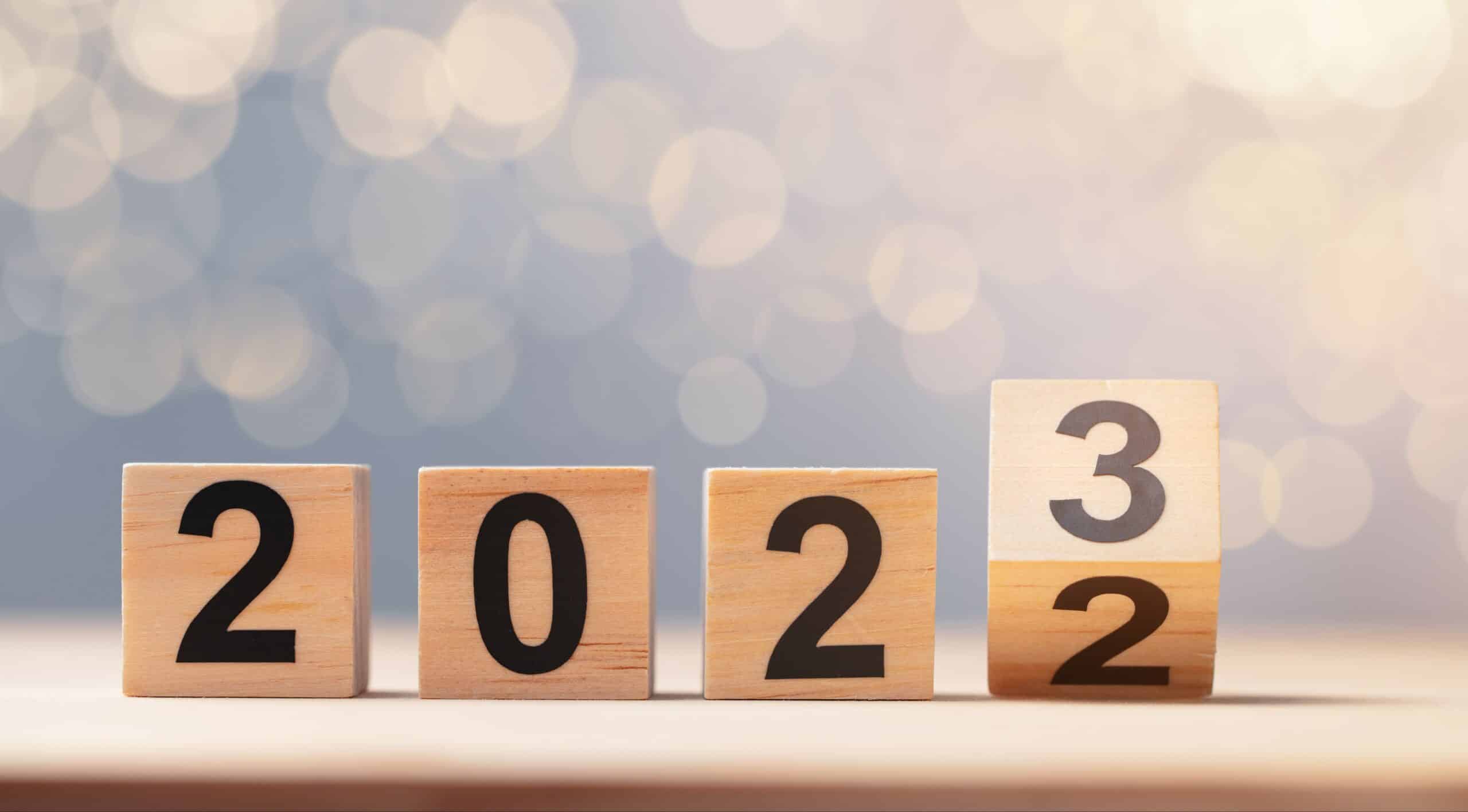 EDUCAUSE has once again released its annual Top IT Issues List, where the non-profit association discusses what it anticipates will be the most important IT-related issues facing higher education institutions in the coming year. The Top 10 IT Issues List is developed by a panel of experts composed of IT and non-IT leaders, CIOs, and faculty members, and is then voted on by EDUCAUSE members in an annual survey.
In 2023, EDUCAUSE believes that institutional and technology leaders are ready for a "new approach" and that "thinking is giving way to doing": "The old foundations—from enrollment to credentials to the campus to decision-making—are showing signs of wear. Existing foundations need to be examined and strengthened. New foundations may need to be developed."
The 2023 Top IT Issues, therefore, are grouped into three categories that form the building blocks for new foundation models EDUCAUSE says institutional and technology leaders are now developing: (1) leadership (Leading with Wisdom); (2) data (The Ultra-Intelligent Institution); and (3) work and learning (Everything Is Anywhere). 
Part one of this blog will explore what we have learned and the list itself. Part two will discuss the IT issues that come under the work and learning (Everything Is Anywhere) category, as we believe that it is within this foundation that solutions such as virtual desktops or virtual computer labs have the greatest ability to make the most meaningful impact.
What We've Learned
The List begins with a reflection on lessons learned from what EDUCAUSE calls the "Great Rethink" ushered in by the COVID-19 pandemic, namely:
We've learned that we can operate an institution even when many people—staff, faculty, and students—aren't physically present.

We've learned that many students deeply want and need physical presence but that they also want and need the flexibility that hybrid offers.

We've learned that institutions have unique cultures that play out differently in person and online.

We've acknowledged that we can rapidly change and adapt and that we don't always need to do things the way we "always" did them.

We've learned that data sparks insights and that insights lead to better decisions.

We've demonstrated that technology fuels just about everything an institution needs to do and that as a result, the insights and guidance of a technology leader should help fuel institutional strategy.

We've recognized that IT staff need to help manage the business and further the missions, in addition to running the systems.

We've learned that our work and personal lives overlap significantly and that everyone needs flexibility between those lives.

We've seen that students are influenced by their ongoing digital experiences and that a good number of them want institutional digital experiences different from what we're offering.

We've realized the importance of accentuating why and how working in higher education can be a rewarding career choice.
Zero Trust Virtual Desktop White Paper
In this white paper, you will learn how Apporto helps companies achieve highly secure remote workplaces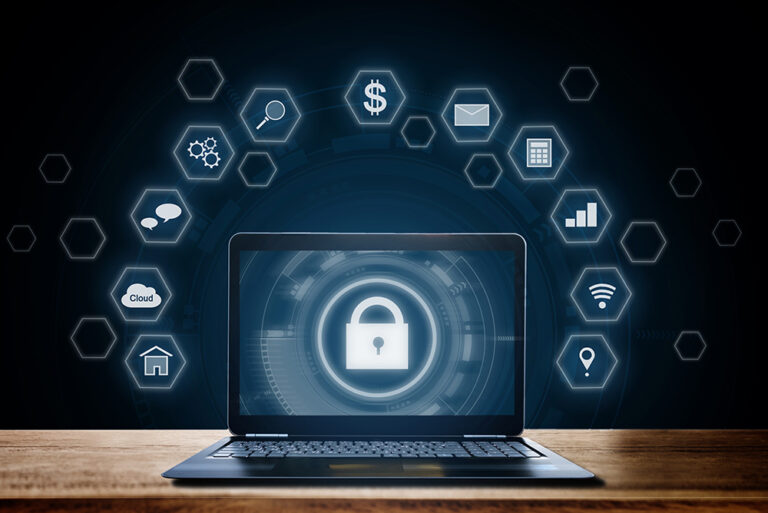 Based on these lessons learned, EDUCAUSE says that institutional and IT leaders are: "Moving from task-specific and silo-specific work and strategy and infrastructure to institution-wide, flexible, reusable models for running the higher education institution and achieving its missions. We're outsourcing technologies and integrating data to achieve the benefits of scale. We're embracing our humanity and our needs for purpose, connection, and trust. And we're continuing to recognize the ongoing duty to safeguard privacy and cybersecurity."
2023 Top 10 IT Issues
In 2023, the Top 10 IT Issues focus on acting on the results of what institutional and IT leaders have learned over the past year and on the challenges that institutions are facing today and into 2023.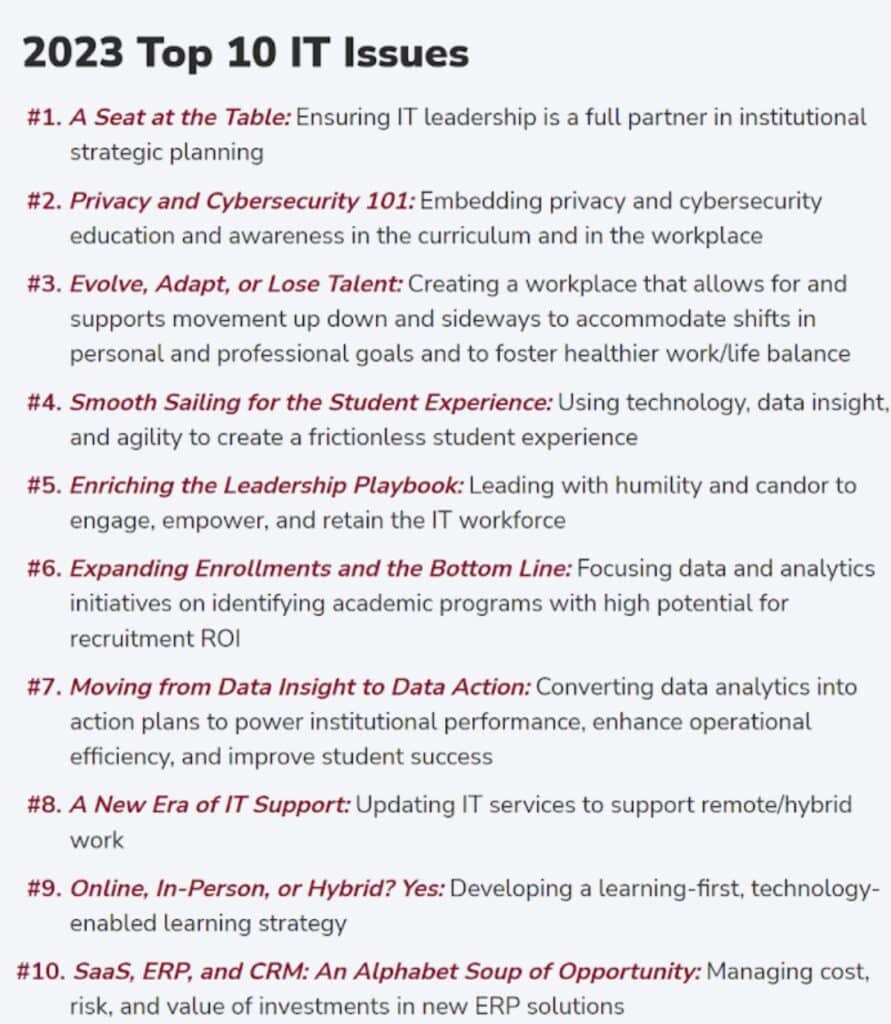 Be sure to check out Part Two of this blog where we explore the impact of the shift to virtual learning during the COVID-19 pandemic on IT services and strategy and its implications for 2023 and beyond.
Why Partner with Apporto?
Since being founded in 2014, Apporto has emerged as the leading provider of secure virtual desktops, virtual computer labs, and modular cyber labs to the higher education community. 
Feature-packed and affordable, Apporto's fully managed service gives customers a superior user experience without the heavy lifting and expense normally required by traditional on-premise VDI solutions. This frees up your IT team to focus on strategic projects and business objectives rather than continually updating and maintaining a complex technology stack.
Contact us today at apporto.com to schedule a live demo and see for yourself why hundreds of colleges and universities trust Apporto with their virtualization needs.
Virtual Computer Lab ROI Calculator
Apporto's virtual computer labs maximize learning and optimize efficiencies at 50-70% less than the cost of traditional VDI solutions. See for yourself why the Navy and top universities like UCLA and Emory have already discovered by using our Virtual Computer Lab ROI Calculator.