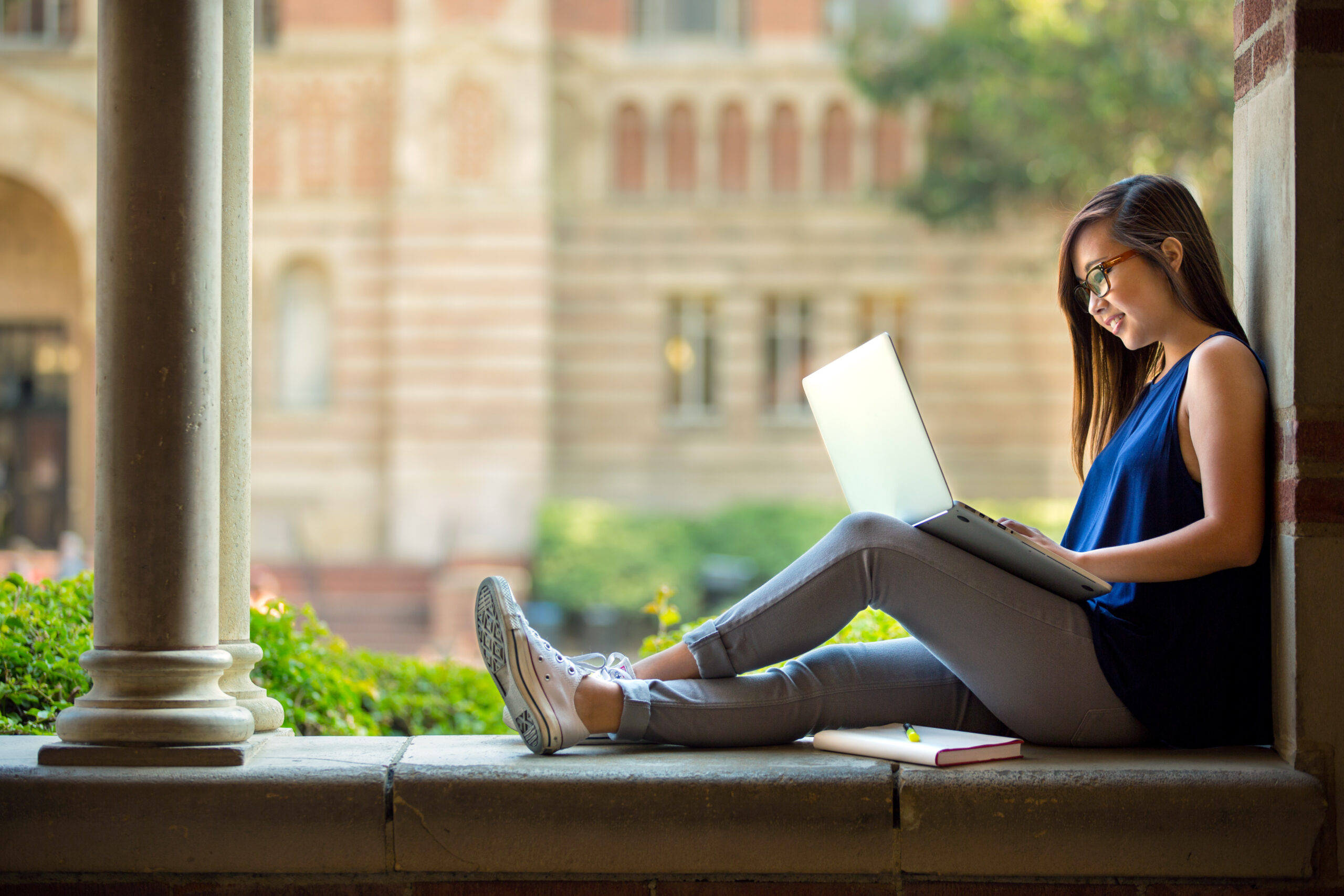 During the COVID-19 pandemic, higher education institutions underwent significant technical transformation driven by the need to quickly support remote learning. To assist their students with the sudden pivot to remote learning, many colleges and universities transitioned from physical to cloud-based computer labs.
With the world now starting to emerge from COVID-19 and students and faculty returning to campus, the role of virtual computer labs and their impact on student success is top of mind for many institutions. In this blog, we will examine the prominent role virtual computer labs play in the continued evolution of higher education and the positive impact the popular platform has had on students.
What are Virtual Computer Labs?
With virtual computer labs, "VCL", instead of a student visiting a physical computer lab, a student can use any device connected to the internet to access a virtual version of that lab and leverage its respective software and resources. The VCL is accessed via a web browser interface and is platform-independent. All operating systems, servers, software, and applications are centrally maintained in the cloud, so end-users do not need to house or maintain any of the programs or software on their own machines; instead, they simply log in to the cloud-based system to access everything they would use when visiting the brick-and-mortar campus computer lab.
Computer Labs: Then and Now
Since the 1990's, computer labs have been critical hubs for connecting students to new technologies. Technologies that a regular student may not be able to afford. Campus computer labs provided free and easy access to computers, scanners, printers, and the internet, for completing homework and projects.
As computers evolved and became more affordable over the years, the need for students to visit on-campus computer labs has decreased. The rise of mobile devices and their comparable computing power have further diminished the role of on-prem computer labs in students' lives. As a result, the computer lab has given way to institutions embracing a BYOD (bring your own device) model.
Student device ownership in higher ed is fast approaching 100% which has had far-reaching implications for classroom practices and institutional policies. A 2020 EDUCAUSE Student Technology Report found that the average number of devices connecting to campus Wi-Fi in a given day is two per student, with an overwhelming majority of students reporting connecting two or more devices daily[1]. Three-quarters of students who connect to campus Wi-Fi do so with both a smartphone and a laptop, the digital devices of choice for higher education students[2]. Colleges and universities have adapted to this era of personal computer ownership and unparalleled connectivity by increasing the number of online courses available and expanding online degree programs.
As faculty and students across the country were instructed to stay home in response to the COVID-19 pandemic, cloud-based learning platforms became a critical component of ensuring higher ed institutions could continue to deliver quality education to their communities. As a result, 84% of America's undergraduates experienced some or all of their classes moving to online-only instruction due to the pandemic[3].
Colleges and universities had to innovate to educate. One way in which they did this was by providing students with an accessible and productive learning experience through cloud-based computer labs that closely mirrored the physical computer labs they could no longer visit.
This digital transformation has improved institutional operations on a massive scale, benefiting staff and students alike; both of which have expressed interest in continuing some form of virtual learning in the future. In a 2021 EDUCAUSE QuickPoll of university administrators, IT departments, and other staff, nearly 70 percent of respondents say they would like a remote option post-pandemic.  This strongly echoes student sentiment regarding their future learning preferences. In a 2021 Digital Learning Pulse survey, 73 percent of students polled "somewhat" or "strongly" agreed that they would like to take some fully online courses in the future. A slightly smaller number of students, 68 percent, indicated they would be interested in taking courses offering a combination of in-person and online instruction[4].
Virtual Computer Labs: 2-year Impact Assessment Conducted by IIT
The Office of Technology Services at The Illinois Institute of Technology has completed a two-year assessment of its transformation from physical infrastructure to Apporto's virtual computer lab.​ Read their findings here.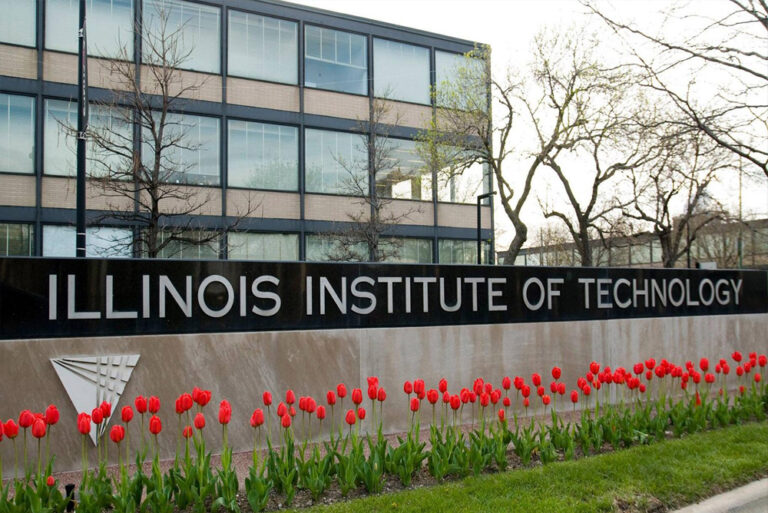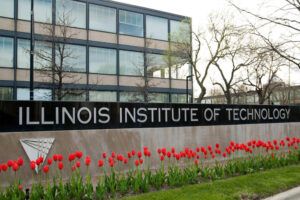 What are the Benefits of Virtual Computer Labs for Students?
Virtual computer labs are instrumental in helping students learn, work with software programs, complete assignments, and interact with classmates and instructors. Let's take a closer look at some of the benefits students enjoy from this tech-forward teaching tool.
Flexibility and Productivity
Virtual computer labs allow students to quickly and easily access the educational resources they need on their terms. Students can engage in an active learning environment anytime, anywhere because they are no longer bound to a certain location or schedule. Gone are the days when a student would have to wake up on a Saturday morning and spend an hour driving to campus and finding a parking spot, only to have limited time to work on a clunky PC in a loud and crowded computer lab. Now, the computer lab is literally in students' hands, eliminating the need to commute and enabling them to spend more time working on assignments when and where they work best, whether that's a dorm room, coffee shop, or common area.
Equity and Inclusion
Virtual computer labs give students the same access to their institution's latest technology and software as if they were in the physical computer lab. Students don't need high-end hardware to access the most popular lab software and do not have to load it onto their personal devices. Since the virtual computer lab is run primarily through a browser, all that is necessary is a connection to the Internet.
According to a recently published assessment by the Illinois Institute of Technology, this assists in student success by equalizing the student software experience. Meaning someone with a $100 Acer Chromebook will have the same software experience as a $2,800 M1 MacBook Pro[5].
Collaborative Learning
Like their students, instructors are able to securely access the virtual computer lab from any device, giving them much more freedom as to when and where they can review assignments or answer questions. Students benefit from their teacher's easy access to institutional infrastructure by receiving feedback and instruction in real-time or outside of traditional classroom hours. Virtual computer labs also provide opportunities for more extensive feedback on many different types of assignments. Instructors can offer help at various points, as well as track analytics like user participation.
Furthermore, because students can quickly and easily access all of the digital resources required to be successful in a class on their device of choice, they do not have to worry about their technical readiness and can simply focus on learning.
Conclusion
Higher education is undergoing a significant digital transformation that shows no signs of slowing down. To sustain academic excellence and keep schools financially viable, institutions must quickly adjust to students' new expectations and use all available digital resources to improve the student journey.
Innovative education delivery like virtual computer labs enhance the learning process and help modernize instruction in today's highly digitalized world. Take the next step to improving your students' experience by contacting Apporto today.
Additional Resources You May Enjoy:
Case Study: Next Generation Computer Lab
Apporto Virtual Computer Lab ROI Calculator
Citations:
[1] and [2] Gierdowski, D., Christopher Brooks, D., and Galanek, J. (2020, October 21). EDUCAUSE 2020 Student Technology Report: Supporting the Whole Student. https://www.educause.edu/ecar/research-publications/student-technology-report-supporting-the-whole-student/2020/technology-use-and-environmental-preferences
[3] National Center for Education Statistics. (2021, June 16). 84% of All Undergraduates Experienced Some or All Their Classes Moved to Online-Only Instruction Due to the Pandemic. https://nces.ed.gov/whatsnew/press_releases/06_16_2021.asp#:~:text=In%20the%20largest%20study%20to,only%20instruction%20during%20spring%202020.
[4] McKenzie, L. (2021, April 27). Students Want Online Learning Options Post-Pandemic. https://www.insidehighered.com/news/2021/04/27/survey-reveals-positive-outlook-online-instruction-post-pandemic
 [5] Beidas, S. and McHugh, L. (2022, March 27) The COVID-19 Pandemic and Retooling Application Delivery: The Transformation from Physical to Cloud-Based Infrastructure. SIGUCCS '22 Virtual Event, New York, NY, USA. https://doi.org/10.1145/3501292.3511580
About Apporto
Since 2014, Apporto has been delivering robust, turnkey virtual solutions that enable users to access desktops and applications anywhere, at any time, on any device. A trusted partner for higher education institutions and enterprises across the globe, Apporto works with customers to understand their unique needs in order to reduce demands on IT departments, maximize productivity, and boost security architectures. Contact us today to learn more or to request a demo.