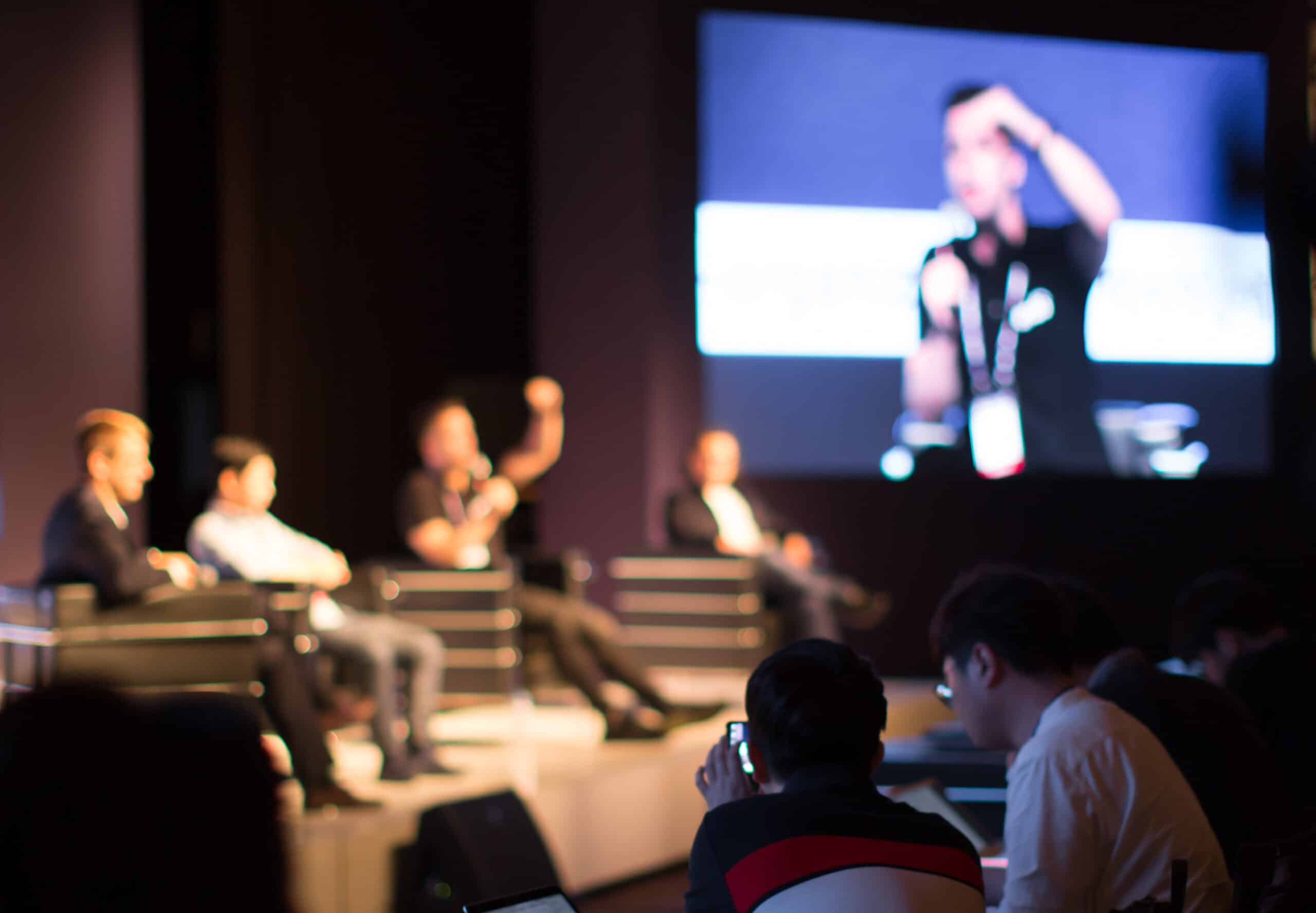 In late February 2023, a group of leading CIOs from around the UK met online to discuss key points around campus strategies and vendor (supplier) relationships. The event was hosted by UCISA and was intentionally not recorded to give the panel confidence in being open and honest about issues facing their institutions.
Several members of the Apporto Exec Team attended and we're pleased to share a brief synopsis with our comments here.
Cloud Services, Outsourcing, Managed Services
The first topic on the agenda was Cloud (and cloud services.) The general consensus was that each institution represented had a Cloud-First strategy, but there were some struggles around direction and implementation. Most were in favor of pre-built, consumable cloud services falling in the Software-as-a-Service (SaaS) category. This falls in line with the worldwide market trends Apporto is tracking. Related to the desire for cloud services and the struggle to implement them are the topics of Outsourcing and Managed Services.
"Feeding and watering tin in the datacenter may have been someone's job for many years, but there are plenty of partners that can do that better than we can." -UCISA Member CIO
This comment received widespread agreement from the group and additional comments noted that universities were happy to pay suppliers for this kind of effort and support.
How Apporto is Different
Purpose built for Higher Ed, Apporto's cloud desktops fall squarely into the Desktops-as-a-Service category, which means we take care of a lot of the heavy lifting and specialist work. This solves the challenge of hiring and retaining qualified system and cloud administrators to build and maintain a Do-It-Yourself (DIY) solution internally. Apporto takes care of all the infrastructure, backup and recovery, monitoring, and maintenance so that your IT staff can concentrate on the strategic tasks and projects that can continue to elevate the rankings of your campus. In addition, our simplified control plane gives customer administrators the tools to quickly make configuration changes and new deployments with just a few clicks, saving valuable time.
As higher ed service delivery specialists, Apporto is the type of vendor the CIOs noted the desire to work with. One CIO noted specifically that solutions offered should solve higher ed challenges and not try to be wedged in, just to make another sale.
Support Agreements, Teams, Coverage
Another important topic concerning the UCISA CIO Panel, was around support agreements, teams, and coverage. Again, Apporto is different in that we only offer one support coverage option: 24x7x365. And, it's included at no additional cost with every Apporto service subscription. Further, the Customer Success and Support teams are introduced on day one, so that customers can start building relationships immediately – another concern of the panel.
Mergers, Pricing, Budgeting
Moving on to the commercial side of vendor interactions and relationships, there were several hot button topics that the panel spoke about. First was around mergers and acquisitions. A couple of the CIOs noted previous issues with suppliers where development focus or product direction changed as a result. This creates undue work for the university teams to find a replacement or try to adjust their use of a contracted product or service. An overarching theme during this part of the event was "transparency." All of the panel members echoed each other's sentiments, that while change in a company after a merger or acquisition is typical, giving advance notice to customers is key. In addition, rather than focusing on new products and upsells, customer relationships should focus on the delivery of products and services that were promised at the start of the contract.
Additional commercial concerns of the UCISA CIO members were price increases, price deadlines, and supply chain issues. In their collective view, a few standout misbehaviors should be avoided. First, setting a deadline on pricing – for example, if you don't sign the contract by Friday the price will increase. This is not seen as being a collaborative partnership between the supplier and customer. The second is around supply chain issues. Vendors should not promise delivery of a product on a timeline they cannot achieve. This creates undue burden on the customer teams and can create a black mark against a supplier.
Many of the members were quick to chime in that the individual universities are all very interconnected, so if there is a misbehavior or bait-and-switch event with a vendor or supplier, the word will spread. Again, be transparent on known issues to deliver on time or at scale.
The third commercial concern and topic of discussion was about the university budget cycle and price increases. Typically budgets are set 18 months in advance, so suppliers should price accordingly and not seek to leverage price increases immediately. In addition, be transparent about the cause of price increases. A couple of CIOs noted price increases from 3% to 29% with no justification or evidence to explain the jump in cost.
Apporto Provides a Better Commercial Experience
Because Apporto started its business in the higher ed sector, we understand all of these concerns. Not only have we built a technology platform that leverages cost optimization to provide savings for our customers, but our internal company culture is one of transparency and collaboration with our customers. We actively seek feedback through our individual customer engagements and collectively through our bi-annual Customer Town Hall events.
Our pricing model is based on a predictable annual subscription model that is easy to budget for and we limit price increases to the best of our ability. For example, we leveraged our first price increase in 3 years on the 1st of January, 2023 and it was only 6%. This was due to our public cloud providers leveraging the same increase on us due to inflation in the United States. However, even with the increase in price, Apporto remains the most affordable cloud desktop solution for higher ed available today.
Apporto has a 7+ year track record of delighting our customers and we look forward to the next seven years and beyond. While no one knows what the future holds, our current customers rest assured that we will always be transparent with the development of our products and direction of our company.
Carbon Zero, Cyber and Data Security
The final set of topics discussed by the panel included carbon zero initiatives, cybersecurity, and data security. There was some departure between schools on the topic of carbon zero, where Scotland was further ahead than the UK government was with supplier requirements. However, all agreed that it was an important topic and regardless of government mandates, they would welcome vendors who embraced a carbon zero approach to the delivery of products and services.
Cybersecurity and data security, on the other hand, achieved consensus among the CIO panel members. All agreed that these topics should be planned for and addressed by all modern vendors.
The discussion then focused on which certifications suppliers should have in place around cybersecurity. The consensus was for vendors to focus on security frameworks and ensuring timely updates to meet the requirements for Cyber Essentials and Cyber Essentials Plus, yet not ignore GDPR for data regulations.
"This is nothing new and suppliers should not be surprised by such requirements." -UCISA Member CIO
An undercurrent during this part of the panel discussion was around co-design with suppliers. Tangential to transparency, all of the CIOs noted the desire for their institutions and internal teams to be included in design discussions with suppliers. Not only is this a desire during the sales process, but also during the contract term so that new feature requests can be incorporated into the product roadmaps.
Security is at the Core
At Apporto, we put cybersecurity and data security at the heart of our products and services. All customer deployments use a zero trust architecture and least privilege approach to data access. We design virtual environments to meet a variety of security controls such as PCI-DSS and HIPAA, and to ensure GDPR compliance. Working collaboratively with our customers, we can architect custom solutions to meet any need or requirement. In addition, our advanced approach to software deployment and 24/7 service ensures that security updates can be deployed to all of our customer cloud desktops within minutes.
Apporto – A True Partner
One of the tenants of Apporto is being a true partner to our customers. This is done through our technology platform and feature set for higher ed. It is done through our service delivery, Customer Success and Support teams, and our company culture of collaboration and transparency. We pride ourselves on being a supplier our customers can sing the praises of, and we welcome all UCISA member institutions to come meet us and see how we're the type of vendor they've been looking for.