Post pandemic: Remote work is here to stay. How does IT ensure security and data residency for remote workers?
Many IT departments who resorted to using VPN for remote work during the pandemic are now looking for a long-term approach that enables users to be productive and ensures security and compliance with data residency.
According to IDC, there was a 2000% increase in attacks against VPNs in 2021. VPN vulnerabilities allow a threat actor to gain access to a network. Once they are in, they can exfiltrate information and deploy ransomware.
In this educational webcast, join cybersecurity expert and Microsoft MVP, Nick Cavalancia, along with Antony Awaida, CEO of Apporto, as they discuss:
Why VPN is about privacy and not security.
Why Zero Trust demands more than a VPN to enable the remote workspace.
How do you ensure sensitive data residency at all times.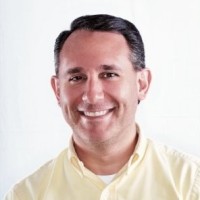 Nick Cavalancia
Microsoft MVP