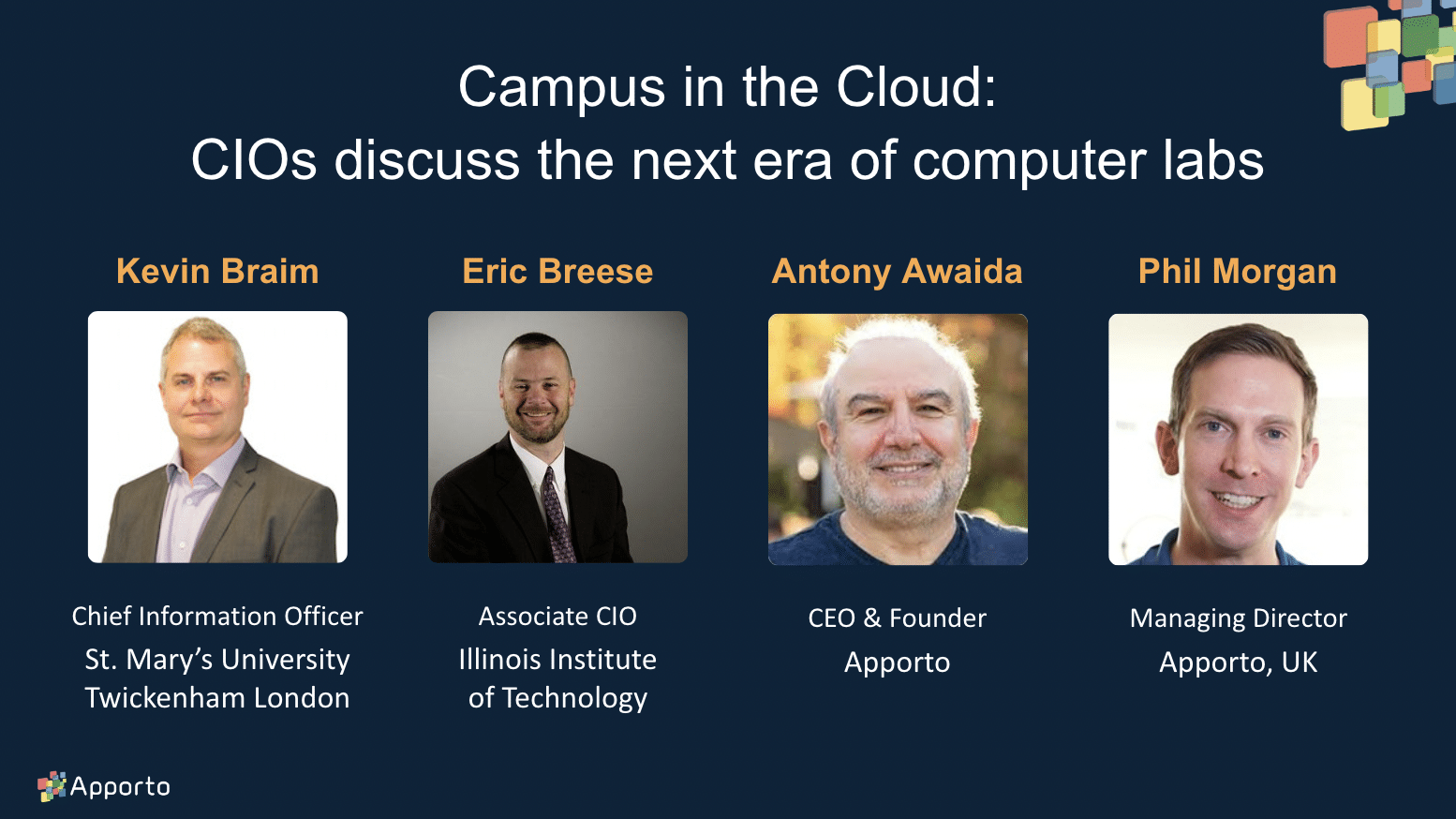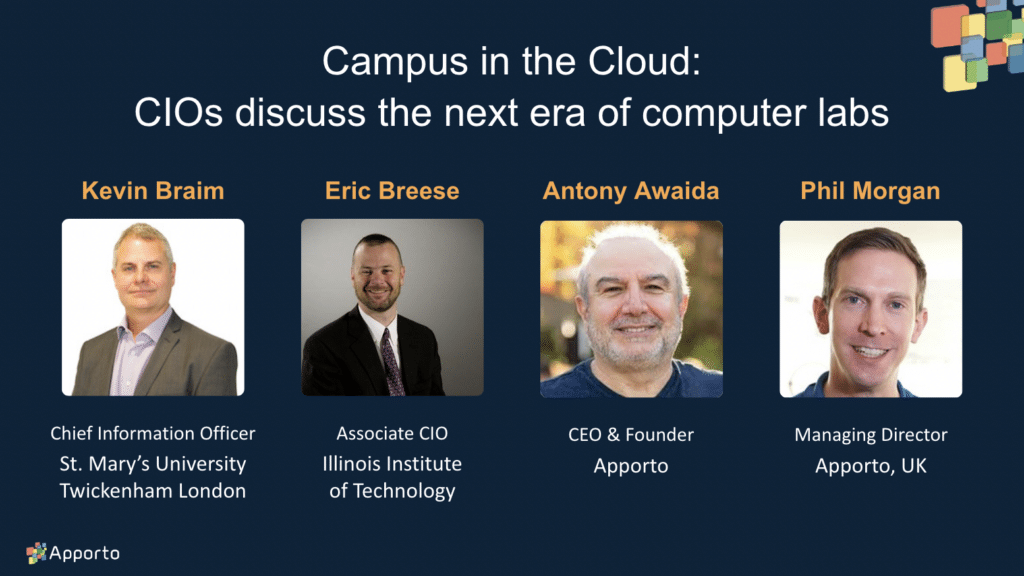 Dive into a roundtable discussion with our expert panel as they discuss the evolution and future of computer labs. Our CIOs will share how they are reimagining physical spaces and adopting leading cloud technologies, including virtual computer labs, cyber labs, and AI, to transform teaching and learning across campus and beyond. Find out how these innovations not only enhance the student experience but also do so more cost and time-effectively.
Webinar includes:
Introductions
Panel Discussion

Campus in the cloud
What prompted a transformation
Evaluation of solutions
Moving from legacy labs to Apporto
Evolving HE trends

Q&A
*Apporto is used by over 200 US universities and colleges including Stanford, UCLA and Northwestern: providing virtual desktops to over 2 million learners.