Cloud desktops
, also known as hosted virtual desktops or Desktop-as-a-Service (DaaS), have grown in popularity in recent years, yet many businesses are still unfamiliar with how they work and the benefits they offer.
This primer is designed to help lay the foundation for understanding cloud desktop solutions, arming companies considering this technology with the information they need to make the best decision for their business.
How do they work?
While the user experiences a cloud desktop just like a standard computer desktop, the inner workings behind the screens are quite different. Individuals using traditional desktops access their files, applications, and software stored on the hard drives of their individual devices. While this is a workable solution for consumers, it can offer challenges for a variety of business use cases: What if the user is accessing secure data that should not reside on local devices? What if the user needs access to more CPU or GPU power than their physical computer can provide? How does IT manage, update, patch, and secure hundreds or thousands of devices quickly and easily? Cloud desktops, on the other hand, use the operating system, applications, software, and files in data centers located around the world. Individuals then access the tools and data they need to do their work on any device that can be connected to the internet. This anytime, anywhere access is becoming increasingly critical for hybrid workers or students. For administrators, the ability to ensure that all data is stored in a cloud data center is critical.
Why are they needed?
Over the last several decades, the world has seen a transformation in how businesses operate. This has been accentuated by the recent global COVID-19 pandemic: Organizations were forced to send individuals home. Suddenly, IT departments were dealing with individuals trying to access their systems and data from a smattering of company-provided laptops, personal desktops, and mobile devices. Not only did it become nearly impossible to effectively handle all the technical questions that can arise in such an environment, but overall IT governance and security were compromised. Even as the pandemic subsides, individuals have made it abundantly clear that they expect to continue to work from home. The days of companies having one main physical location where IT staff can easily serve individuals by physically working on desktops in a row of cubicles are gone. Cloud desktops provide the solution to help many businesses keep their individuals productive, regardless of where they are located, as well as company data, applications, software, and systems up-to-date and secure.
Zero Trust Virtual Desktop White Paper
In this white paper, you will learn how Apporto helps companies achieve highly secure remote workplaces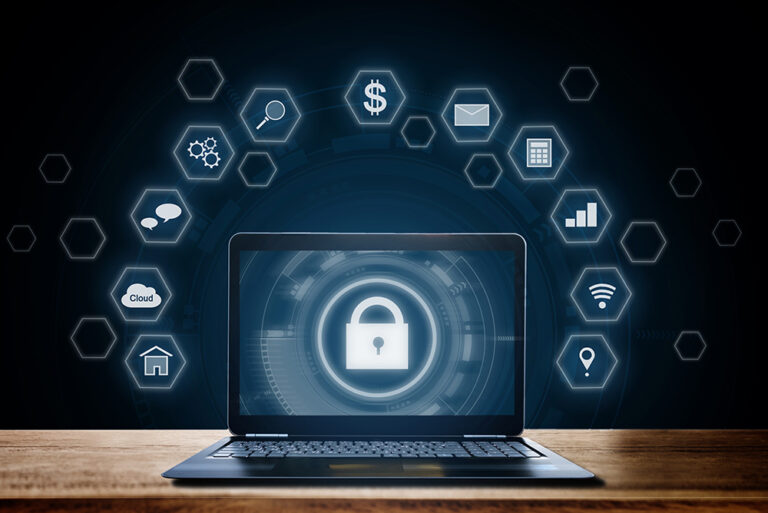 Cloud desktops vs VDI?
Virtual desktop infrastructure (VDI) is a precursor to cloud desktops. All data, applications, software, and operating systems are housed centrally, typically in a company-owned data center. Remote individuals or users connect through the internet from virtual devices or computers. The main difference is that individual companies manage VDIs internally, while cloud desktops are typically managed by third-party vendors that offer the service to multiple customers. Cloud desktops are a natural evolution of VDI. Instead of companies having to set up and maintain their own VDI system, cloud desktops enable institutions to leverage existing infrastructure in the cloud. The infrastructure is typically set up and maintained by the cloud desktop vendor. Cloud desktop solutions are typically offered on a subscription basis by third-party service providers. Companies pay for a certain number of users or hours to access the system and can choose additional features such as technical support, backup and storage options, and security levels. The ongoing maintenance as well as the responsibility to stay up-to-date on the latest technological developments shifts to the cloud desktop provider. Customers then benefit from this knowledge without having to make the investment themselves but do give up a certain amount of control and commit to an ongoing subscription contract and fee.
What are the benefits?
Finding the right cloud desktop service provider to partner with offers many benefits to small, mid-sized, or large businesses today. Here are some of the key benefits to consider:
Low initial investment. Resources are tight everywhere so the ability to test-drive a cloud desktop solution without pouring huge amounts of resources into the system can be advantageous.
Easily scalable. As a company grows, it often needs additional resources. Some businesses also face seasonal or peak demand, requiring computing resources to follow suit. Cloud desktops can be quickly scaled either up or down, allowing organizations to pay for only what they need.
Access to quality equipment. Since providing cloud desktop solutions is the core business for service providers, they have a vested interest in keeping their equipment current and reliable. Customers then benefit from this quality equipment without making the investment themselves.
Greater security. As cybercriminals become more sophisticated, keeping business systems and data security can be a massive challenge. Cloud desktop systems frequently offer security features, such as antivirus and malware solutions, as well as the ability to store data and systems on multiple servers. This redundancy greatly reduces the chance of completely losing all data and systems and ensures an organization can recover quickly from any breaches. Providers like Apporto take it a step further with their Zero Trust Virtual Desktop that completely eliminates user devices as a security threat, only transferring pixels and text between endpoints and the virtual desktop.
Increased productivity. Whether individuals are working from an office, at home, or on the road, they can access the tools and data they need to stay productive at any hour of the day.
Less maintenance. Since cloud desktops are provided as-a-service, IT teams are able to offload virtually all endpoint maintenance. Many service providers also offer easy-to-use management tools that further ease the burden on IT, allowing them to focus on other key initiatives.
Choosing the right partner
While many service providers are available to provide cloud desktop solutions, be sure to find one with a proven track record and the expertise you need for your particular business needs. Talk with existing customers about their experiences, particularly regarding how problems were resolved. Meet the individuals who will actually be working with your team to ensure a good fit. Before embarking on a relationship, be sure to understand what your organization's specific needs look like. How many individuals require complete access vs. occasional access? Which features are important to your organization? Does every employee need every feature? Do you need unlimited access or would a metered approach be more cost-effective? The more you understand your own business's needs, the better you'll be able to tailor your solution to maximize your return on investment. Apporto has been providing turnkey desktop solutions to satisfied customers since 2014. Our team is made up of dedicated experts that have years of experience helping businesses just like yours take advantage of cloud desktop solutions. Contact us for a consultation today.
Meet Apporto, A Modern, Blazing Fast and Secure Cloud Desktop