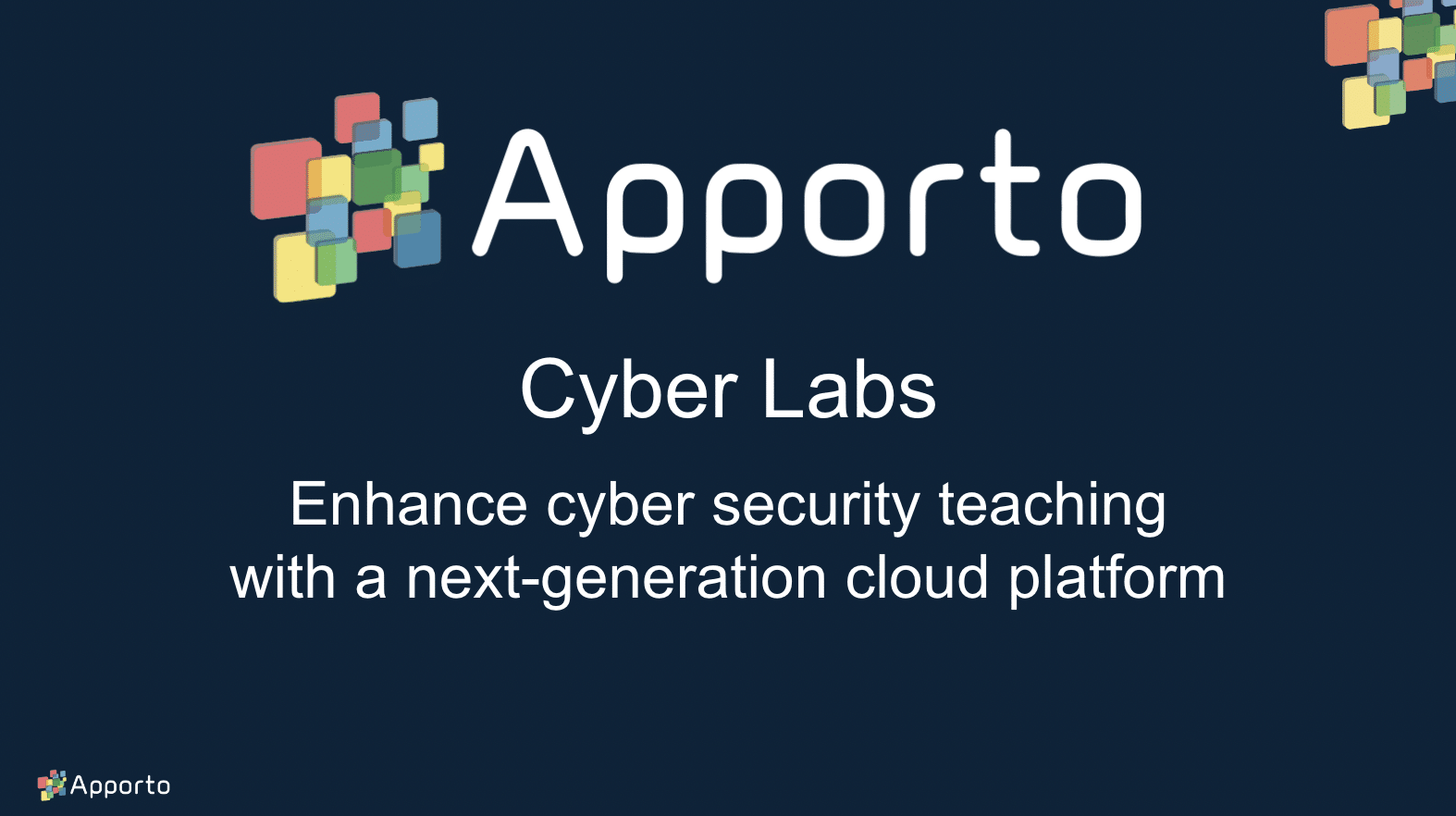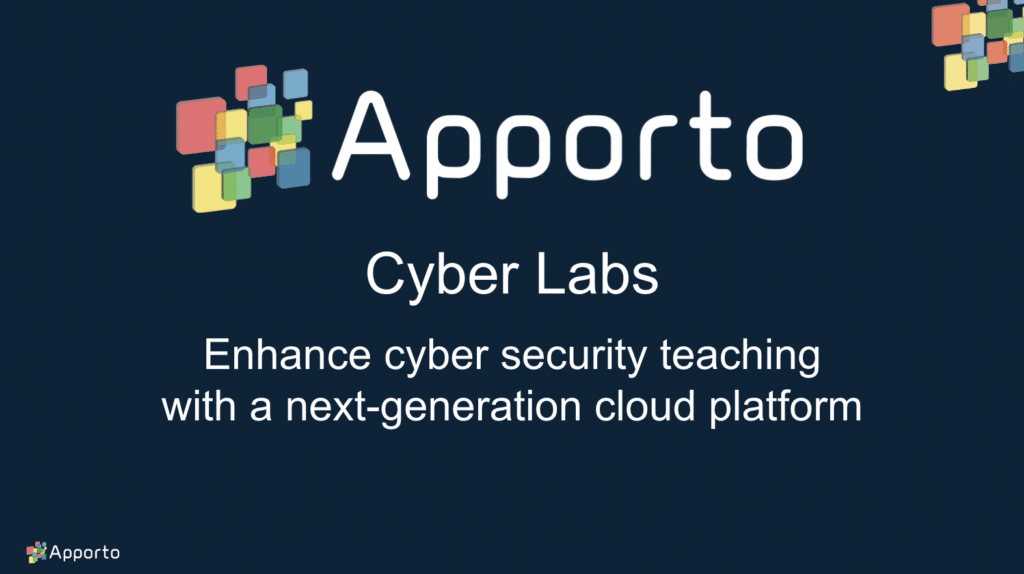 Product Showcase: Modular Cyber Labs from Apporto
Webinar: Thursday, July 20 @ 11AM ET
Apporto, a leader* of cloud desktops is pleased to present a webinar showcasing its Modular Cyber Labs platform.
Delivered in-browser, our Modular Cyber Labs can be immediately accessed by students on any device, with no VPN, and no clients to download.
Featuring powerful drag-and-drop functionality and nested virtualization, and asynchronous collaboration, students and faculty can quickly build, load, save, adapt, and even attack real-world examples of networked environments.
Join us in this interactive session to learn how you can enhance your MIS/Networking/System Administration/Computer Science/Cybersecurity programs and improve learning outcomes for all students.
Webinar includes:
-Live demo of Apporto's Cyber Labs

-How you can use Cyber Labs in your teaching

-Q&A
*Apporto is used by over 200 universities and colleges including Stanford, UCLA and Northwestern: providing virtual desktops to over 2 million users.