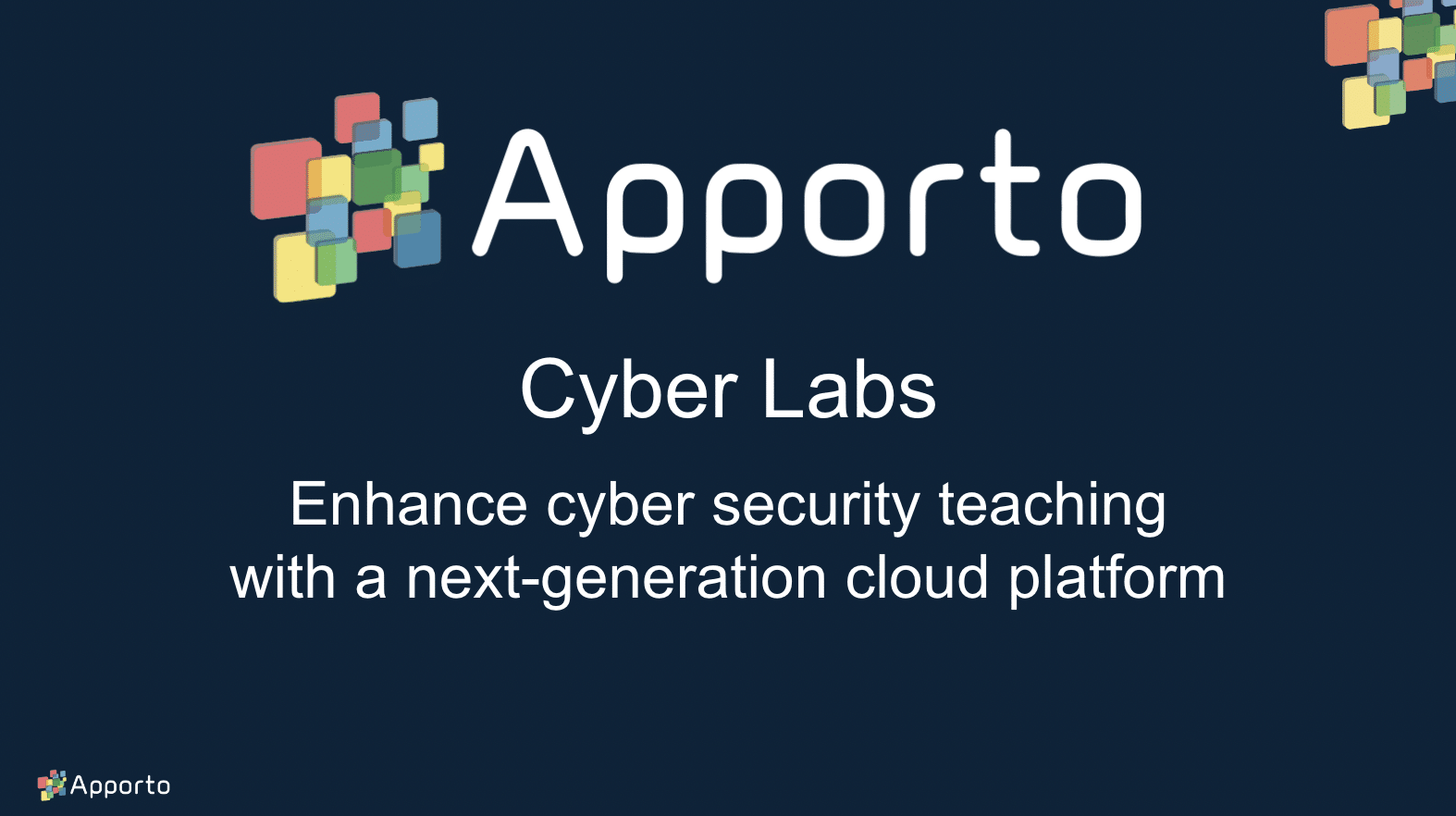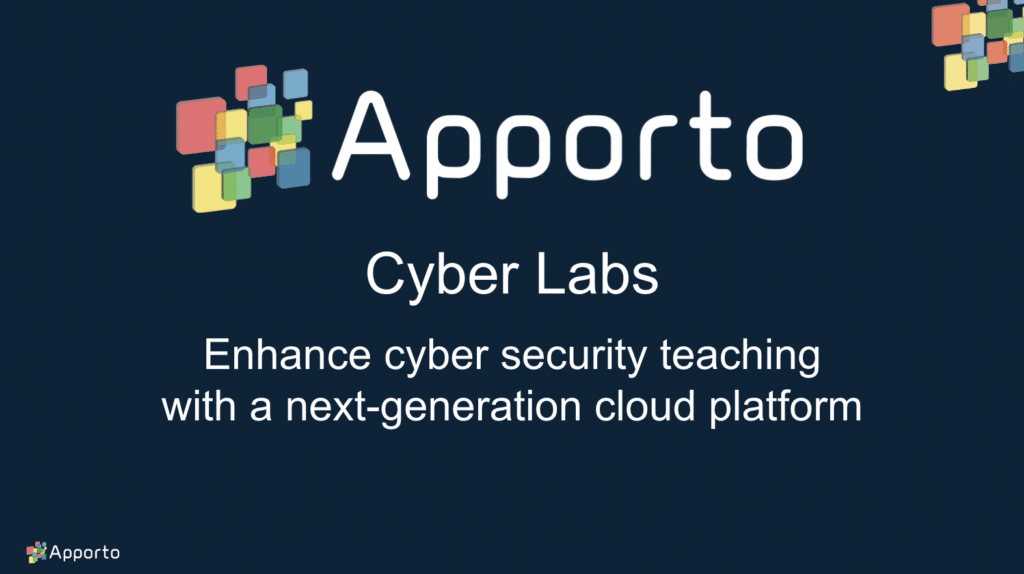 Just Launched in the UK: Apporto Cyber Labs – Thursday, 6th July @ 4pm BST
Apporto, a North American Leader* in cloud desktops is pleased to announce the availability of its virtual cybersecurity labs in the UK.
Delivered in-browser, our Cyber Labs can be immediately accessed by students on any device, with no VPN, and no clients to download.
Featuring powerful drag-and-drop functionality and nested virtualization, students and tutors can quickly build, load, save, adapt, and even attack real-world examples of networked environments.
Join us in this interactive session to learn how you can enhance your cybersecurity programmes and improve learning outcomes for all students.
Webinar includes:
A brief intro to Apporto

Live demo of Apporto's Cyber Labs

How you can use Cyber Labs in your teaching

Q&A
*Apporto is used by over 200 US universities and colleges including Stanford, UCLA and Northwestern: providing virtual desktops to over 2 million learners.