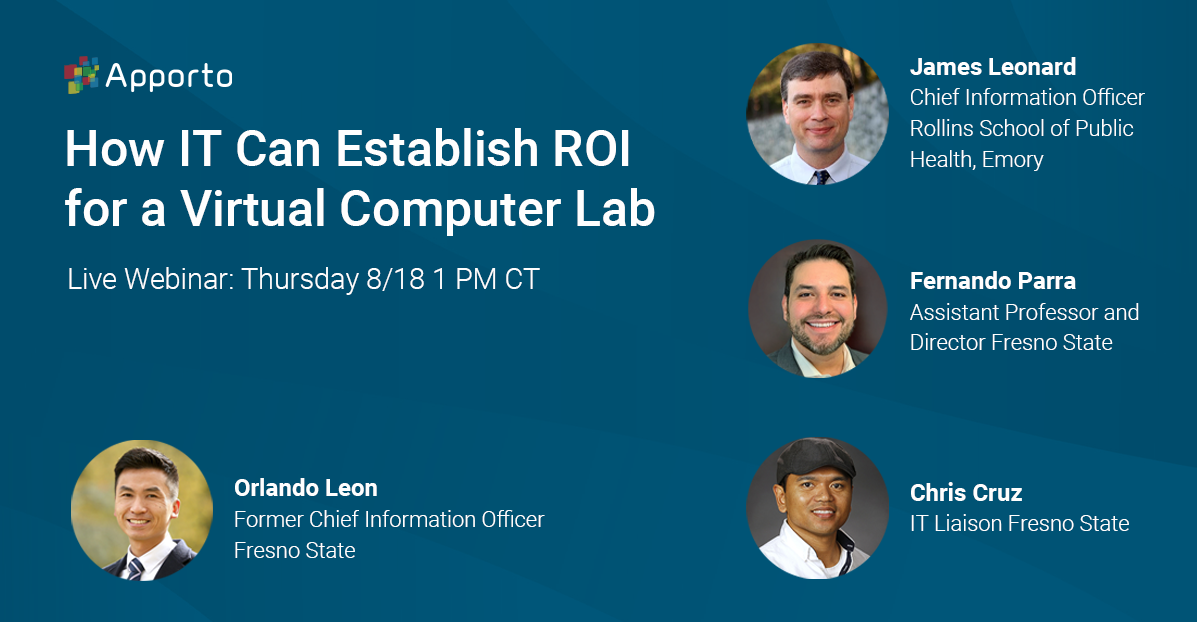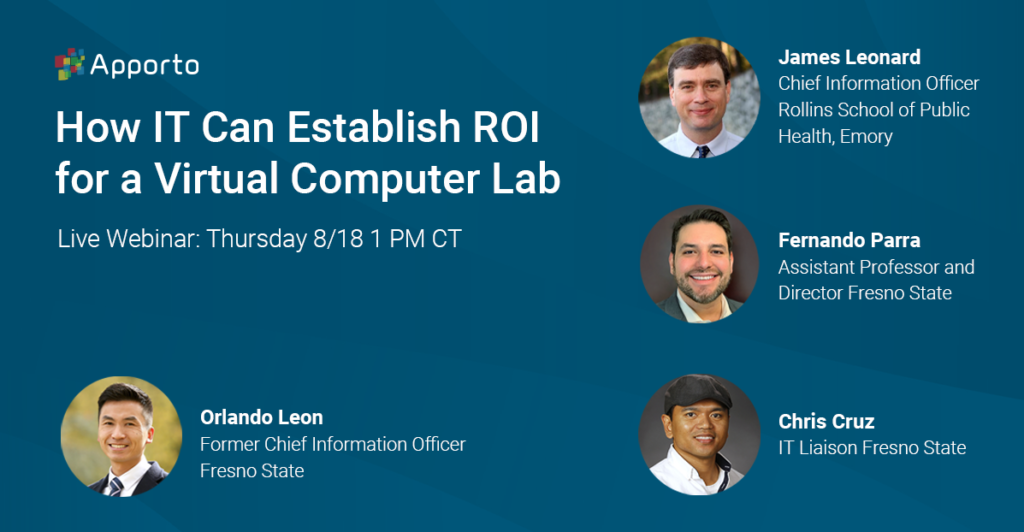 Live Discussion: Thursday 8/18 1-2 PM CT
IT is currently faced with the challenge of communicating the value of sustaining its investment in virtual computer labs. An ROI analysis can help, one that considers various factors and multiple perspectives.
Join us as Orlando Leon, former CIO at Fresno State, facilitates a diverse panel of experts, including CIOs, faculty, and IT professionals, to explore ROI from a variety of user perspectives and its implications for higher education institutions.
Reserve your seat today.
If you'd like to join us but are unavailable at the scheduled time, register anyway and we'll send you a recording.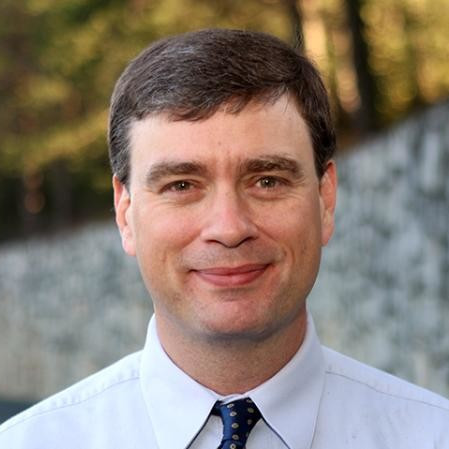 James Leonard
Chief Information Officer
Rollins School of Public Health, Emory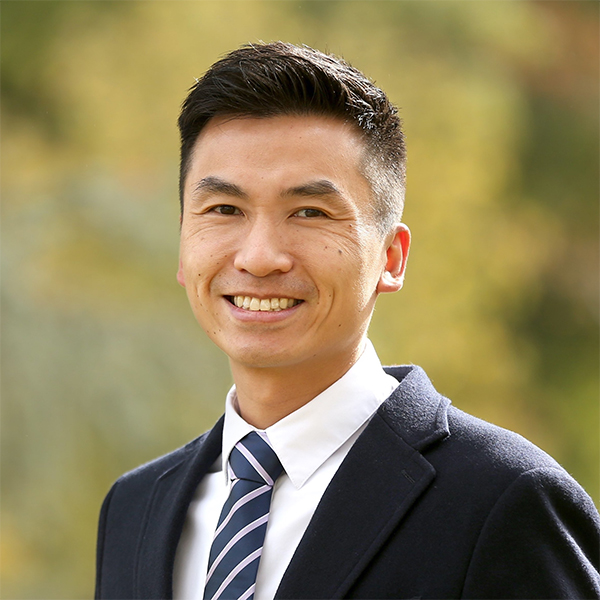 Orlando Leon
Former Chief Information Officer
Fresno State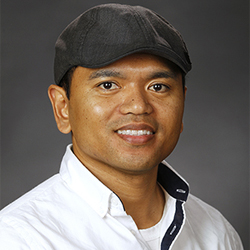 Chris Cruz
IT Liaison
Fresno State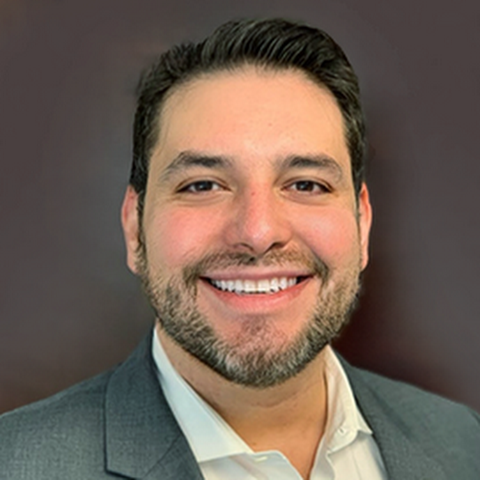 Fernando Parra
Assistant Professor and Director
Fresno State