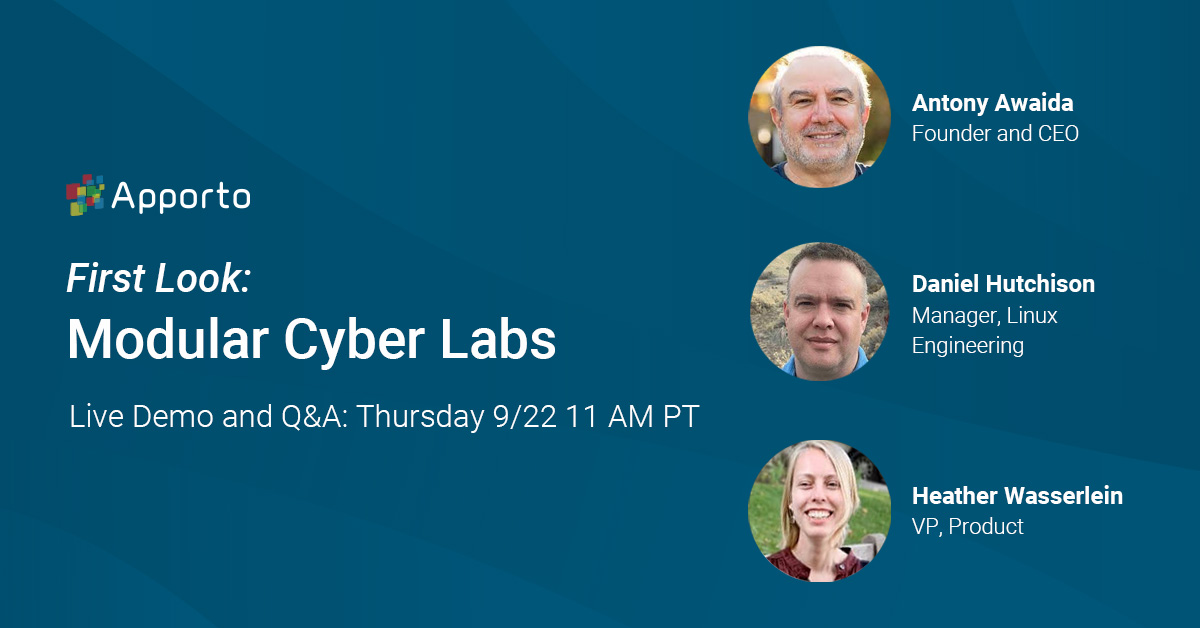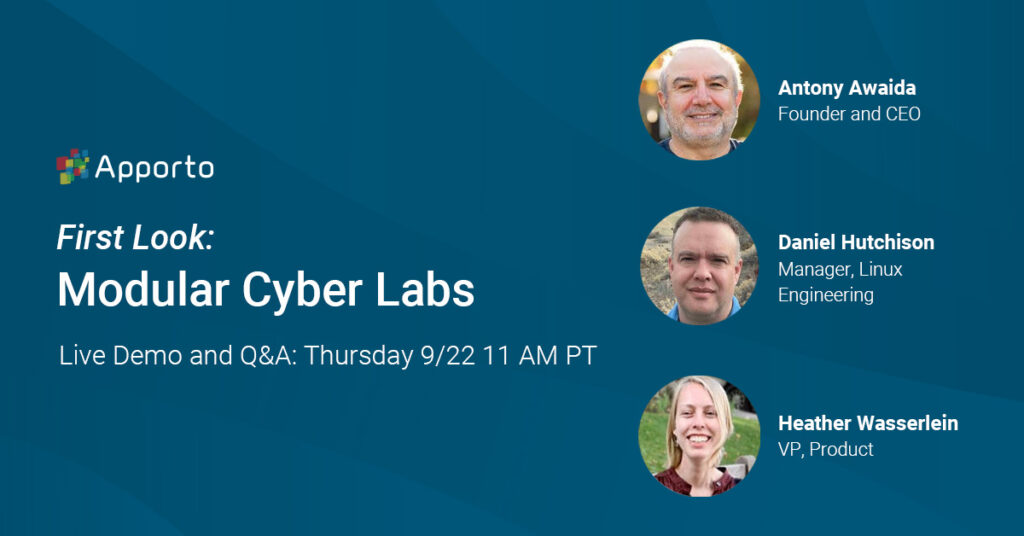 Live Demo and Q&A: Thursday 9/22 11AM PT
Our customers asked for it, and now it is here: Apporto's Modular Cyber Labs. This next-generation technology enables IT (or faculty) to create (or modify) a virtual network using drag-and-drop.
Early users have provided rave reviews. No longer do you have to spend days creating and configuring virtual networks for student assignments or coursework. 
Delivered in the browser, our modular cyber labs are easily customizable, enabling educators to develop a high-impact curriculum that ignites interest and supports instructional goals.
Join us for a live demo and Q&A discussion with the innovators behind this exciting new solution.