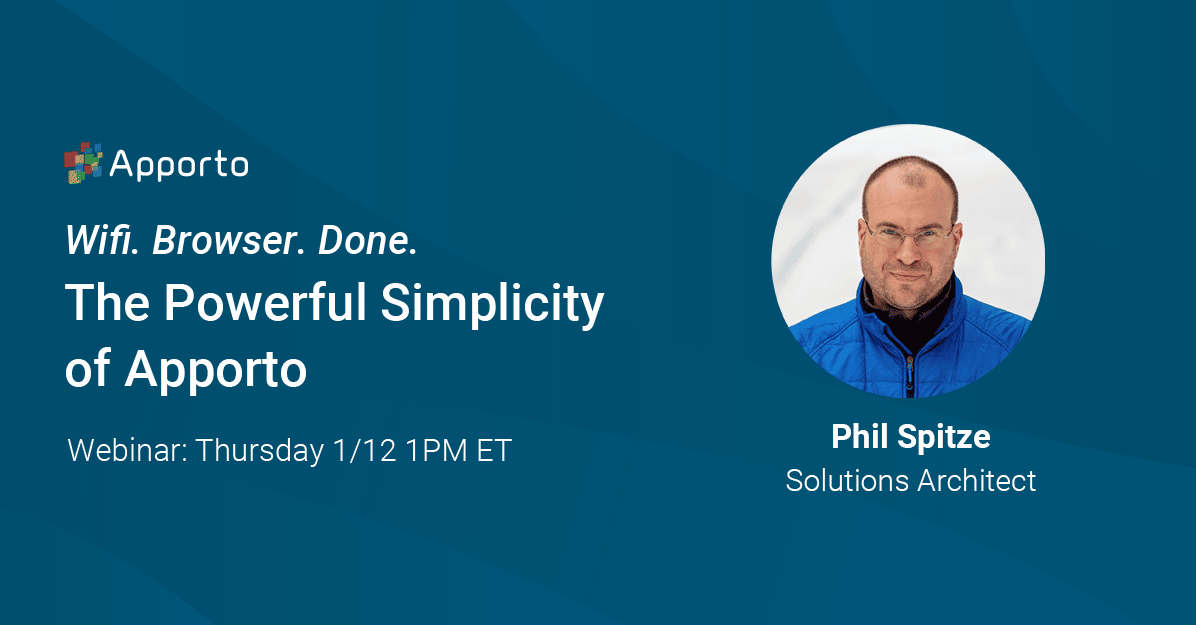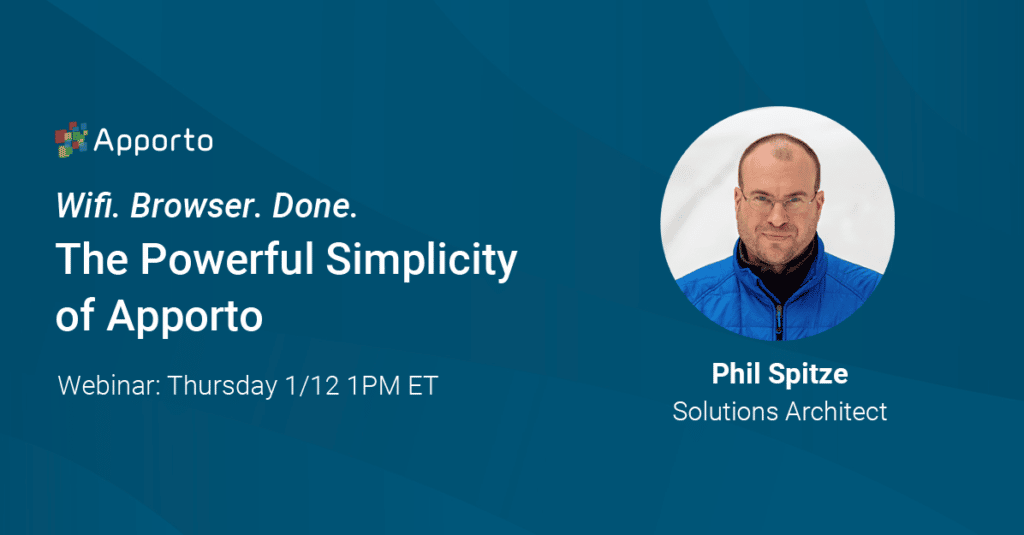 Live Webinar: Thursday 1/12 1PM ET
Many on-premise solutions, and even some cloud-hosted ones, require users to download and install a client. This presents extra work for the user, requires ongoing support from the Service Desk team, and ultimately can create a security risk for your campus. 
Apporto is different. Our powerful platform is delivered via a browser, providing a near-native experience for all users. 
Join us on Thursday, January 12th at 1pm EST as our Solutions Architect, Phil Spitze, demonstrates how accessing the Apporto service via a browser is simple, fast, and provides digital equity to all users.