Live Faculty Training: Tuesday, 9/20, 10-11 AM PT
Led by Max Lushchan, Director of Customer Success at Apporto, this interactive session will give you everything you need to get off to a strong start this fall.
In addition to best practices for enhancing the learning experience, this webinar will take you step by step through:
Logging in
App store access
File handling
File recovery
Virtual classroom/Presenter Mode
LMS
Cyberlab possibilities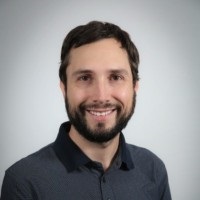 Max Lushchan Director, Customer Success Apporto
Reserve your seat today.
If you'd like to join us but are unavailable at the scheduled time, register anyway and we'll send you a recording of the training.