Deleting a User
You can delete a user account from your Apporto instance. When an account is deleted, the user's profile (eg. files saved to the desktop, documents, etc.) is also deleted.

Delete a User

Using your preferred web browser, navigate to the URL for your Apporto system, for example, "mycompany.apporto.com", and log in to the system using your Admin credentials.
Click the Users

icon in the navigation panel.
The 'Users' screen displays.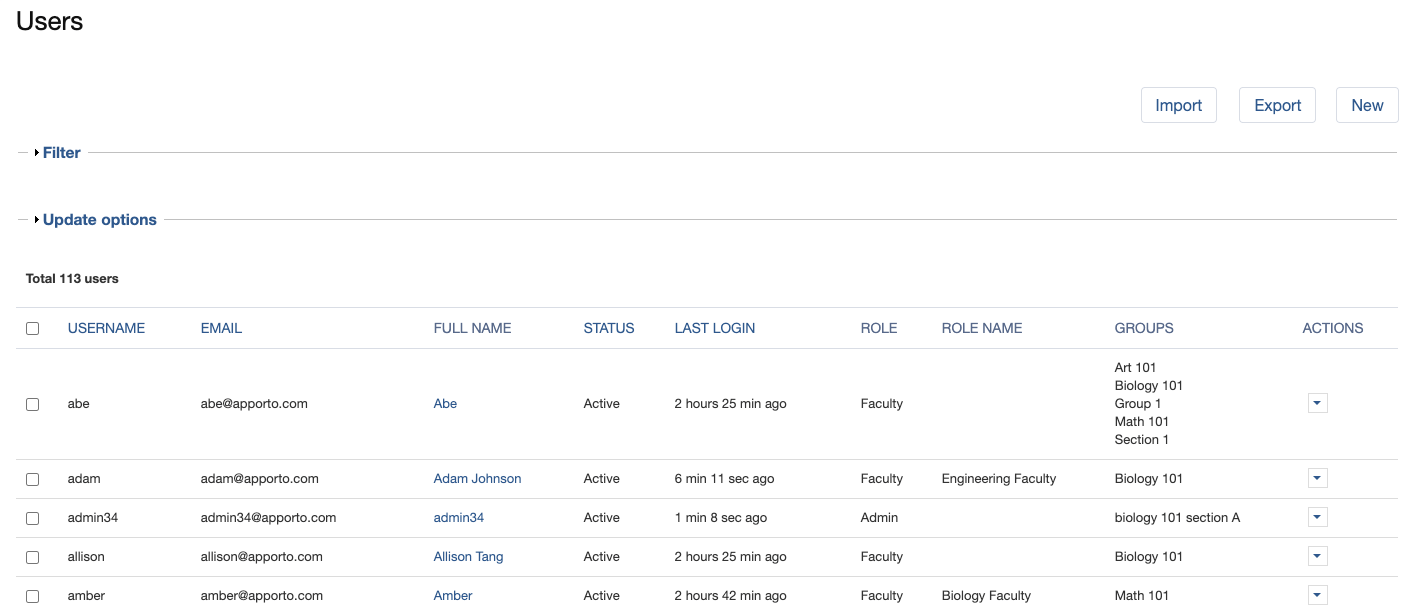 The screen shows a list of all users with accounts in your Apporto instance.
Locate the user you wish to delete.
Click the Actions

button for the desired user, then click Delete.
A confirmation dialog displays the message "Do you really want to delete user (user name)? This action cannot be undone."


Click Confirm to delete the user.
When the deletion process finishes, the Users screen refreshes and a success message displays.